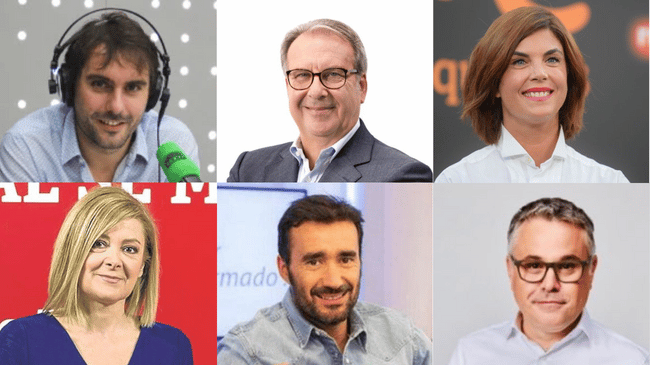 These are the main new features of the new radio season in Spain
NEWSROOM
Spanish radio time signals are counting down to the start of the new season. In a few hours, listeners will begin to adapt to new voices, formats and styles proposed by broadcasters in order to build audience loyalty.
A goal that is of particular concern to Radio Nacional de España, the main station that has made the most changes in recent weeks.
The star signing of the new season at the public radio station is that of Josep Cuní. The renowned Catalan journalist – who until July presented La SER's morning magazine Cataluña Aquí, amb Josep Cuní – will direct and present the 24-hour evening news programme, which until now was hosted by Sandra Urdín.
Her number two on the news programme will be journalist Carlos Núñez, director of the summer edition of the same programme. 24 horas will keep its usual timetable: from 20:00 to 23:30.
RNE journalists denounce the hiring of Cuní
The choice of the renowned journalist has not been without controversy. The news council of the channel has criticised this appointment, considering it an "imposition" by the RTVE presidency, which "has not taken into account the opinion of the directors or the radio station's employees", as they denounced in a communiqué.
In addition, the Council considers that the incorporation of the veteran broadcaster, aged 68, is unjustifiable when the management forces workers to retire when they turn 65.
RNE takes a step back with one of its most iconic voices. After three years presenting the second morning slot from Monday to Friday, Pepa Fernández returns to the weekend mornings, where she remained for 25 years, with No es un día cualquiera. She will be replaced by journalist Samanta Villar, known for presenting docu-reality programmes for Mediaset in recent years.
Journalist Carles Mesa, until now the weekend morning presenter, moves to weekday afternoons, competing with Carles Francino on La SER, Julia Otero on Onda Cero and Pilar Cisneros and Fernando del Haro on COPE.
According to what this newspaper has learnt, the management of the public radio station has decided to delay the programme by one hour, which can be heard from 16:00 to 19:00, and will include collaborators such as Olga Viza, Juan Carlos Iragorri, Rosa María Calaf, Pancho Varona, Elisenda Roca, Julio Basulto and Carlos del Amor, among many others, according to what this newspaper has learnt.
Julia Valera, the journalist who headed the news programme Tarde lo que tarde, is going to direct the early morning programme Gente despierta. She replaces Alfredo Menéndez, who has been appointed director of programmes at the station.
These are the public broadcaster's main bets for the season that starts next Monday, in order to reverse the significant falls in audience figures recorded in recent months. The latest EGM survey for the second half of the year showed that RNE fell below the threshold of one million listeners (977,000), its lowest figure in the last 12 months.
Rafa Latorre, Onda Cero's big bet
Onda Cero has everything ready for the premiere of its new season, which starts this Thursday, just like COPE (La SER and RNE have opted to start next Monday). The main novelty is the signing of journalist Rafa Latorre as presenter of La Brújula, taking over from Juan Ramón Lucas.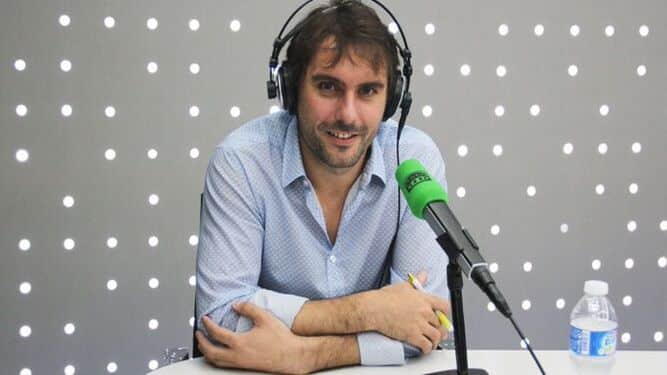 Carlos Alsina's legendary collaborator is taking the helm of the late-night show, which will start at the same time as La Linterna on COPE with Ángel Expósito and one hour before Hora 25 on La SER with Aimar Bretos and the new 24 horas on Radio Nacional with Cuní.
Latorre's main challenge will be to bring his audience level closer to that of Expósito and Bretos, who practically triple it, with more than one million listeners compared to the 345,000 that Onda Cero registered in the last EGM in this time slot.
In addition, as DIRCOMFIDENCIAL has learned, this season Onda Cero is going to redouble its commitment to regional information, offering more regional and local disconnections.
COPE's El Partidazo to be broadcast on TRECE
COPE continues to rely on its formula. This season, Abside Media's flagship station will continue to maintain the radio weight of Carlos Herrera in the mornings, Pilar García Muñiz in the midday news, Ángel Expósito in the evenings and the Tiempo de Juego team at weekends.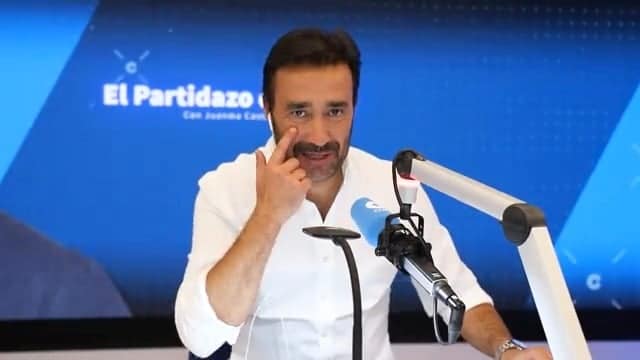 The COPE journalist who will further strengthen his visibility will be Juanma Castaño, as El Partidazo de COPE, the nightly sports programme, will be available from September on TRECE at 00:30h. It will be in a delayed format, one hour after the live broadcast on COPE.
With this new hybrid offer, an interesting audience battle between COPE's El Partidazo and Josep Pedrerol's El chiringuito de Jugones on Mega (Atresmedia) has begun on television.
According to the latest EGM, Castaño leads sports nights, with 767,000 listeners, ahead of Manu Carreño's El Larguero, with 733,000.
Javier Casal, at the head of Hora 14 on La SER
La SER's loyal listeners will notice a significant change next season at midday. After 26 years, Hora 14, the leading news programme in that time slot, will no longer be presented by José Antonio Marcos, who retired in mid-July.
From Monday, it will be Javier Casal, head of Contents at Cadena SER Madrid and director of La Ventana de Madrid, who will take over the microphones, as DIRCOMFIDENCIAL reported a few weeks ago.
On the other hand, the journalist Roberto Torija, until now presenter of Hora 14 Fin de Semana, will be the director of content at Radio Madrid, and the Saturday and Sunday news programme will be led by Aída Bao.
SER continues to be the leading radio station in Spain. In the last EGM it registered 4,140,000 listeners, more than half a million more than COPE, its main competitor.