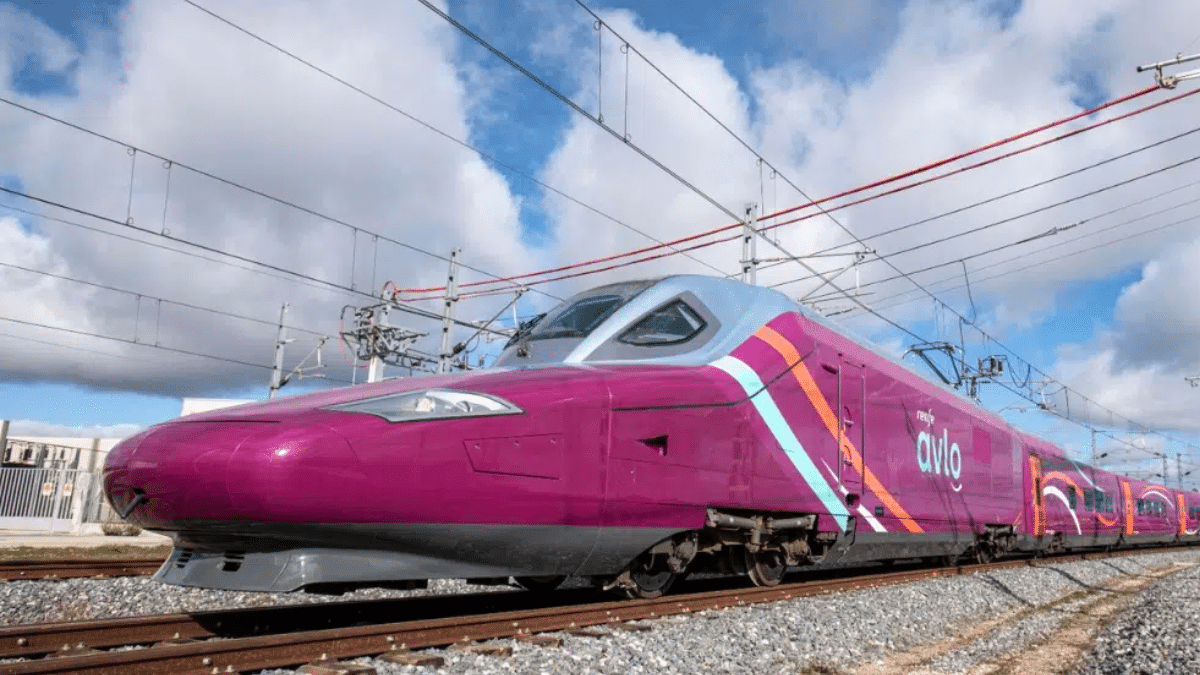 Renfe puts 17,000 Avlo tickets on sale at seven euros between Andalusia and Madrid
MOBILITY
|
APRIL 12, 2023
|
LAST UPDATE: APRIL 12, 2023 16:37
NEWSROOM
Renfe will put 17,000 tickets on sale this Wednesday at seven euros on Avlo trains between Andalusia and Madrid for travel between 1 June and 30 December.
The initial Avlo service in Andalusia will be two trains a day, one in each direction, on the Seville-Madrid and Malaga-Madrid routes, with intermediate stops at all stations along the route.
Departures from Andalusia will be early in the morning (6 a.m. from Seville and 9.54 a.m. from Malaga) and from Madrid at 5.50 p.m. in the direction of Malaga and at 9.02 p.m. in the direction of Seville.
Stops between Madrid and Andalusia
As indicated, Avlo trains will stop at all intermediate stations along the route: Antequera Santa Ana, Puente Genil, Córdoba, Villanueva de Córdoba, Puertollano and Ciudad Real. From all stations located in Andalusia, tickets will be available at seven Euro for journeys to Madrid.
Avlo is a Renfe high-speed product which, with competitive journey times, is marketed at economic prices with the aim of facilitating and increasing mobility at all stations along the route, both origin and destination as well as intermediate stations along the route.
Each Avlo train offers 436 seats plus another two specific seats for people with reduced mobility, which means a daily offer of 1,752 seats between Andalusia and Madrid. All of them will be offered for sale in a single class, known as Basic.
Tickets at seven euros
The tickets will be sold in a single class (Basic) and the sale of tickets will be managed through a dynamic system that offers the best price available at any given time for the journey requested.
On top of the base price, the customer can add additional services such as seat selection, changes or cancellations and additional baggage. The base price includes a cabin suitcase and a hand bag free of charge.
On the other hand, children under 14 years of age will have a basic fare of five euros. However, this ticket must always be accompanied by an adult ticket (maximum of two child tickets per adult).
Large families can also obtain discounts of 20% for general category and 50% for special category large families.
All Avlo tickets are personal tickets. To purchase them, you must register at www.avlorenfe.com or at www.renfe.com and enter the personal details requested. The passenger's name will appear on the ticket and Renfe may ask customers for identification by means of a valid official document with a photograph.