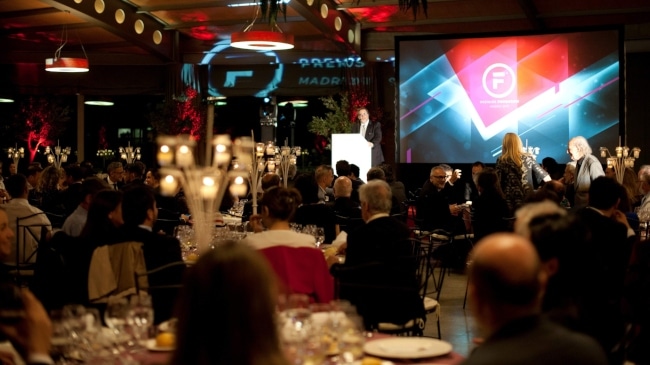 Eleven Spanish projects awarded at the 2019 Fundacom Awards
PR
|
MAY 10, 2019
|
LAST UPDATE: MAY 10, 2019 16:59
pnicolas
Eleven finalist projects at the Ramón del Corral Dircom Awards have taken a Fundacom Awards prize for excellence and best practices in Communication and Public Relations in Spanish and Portuguese worldwide.
Over 180 organisations from different Ibero-American countries have submitted entries to the 3rd edition of the Fundacom Awards, with 235 projects competing in the various categories. This year's award ceremony took place at the Palacio de Viñuelas, in Madrid.
Spanish projects classified as finalists in the national phase of the Ramón de Corral Dircom Awards stood out at the third edition of the Fundacom Awards. Winners in the "Best International Campaign" were ONTIER, with its project '#OntierNoEsLoMismo, and FUNDACIÓN VICENTE FERRER (BBDO ESPAÑA/TIEMPO BBDO), with its project 'El Hiperregalo'. As for domestic campaigns, CEPSA (BBDO ESPAÑA / CONTRAPUNTO BBDO), with its project 'Sonrisas llenas de energía', and NOVARTIS for 'Friends', were pronounced winners in this category.
PROYECTO LIBERA (SEO BIRD LIFE / ECOEMBES) and COCA-COLA ESPAÑA (LLYC ESPAÑA) won the 'Integrated Campaigns' category for their respective projects 'Basuraleza' and 'GeneradorES'. In 'Responsible Management', GRUPO RENAULT took first place for its campaign '¿Colaboras con una ONG? Mobilízate. In the 'Domestic Event' category, GRUPO RENAULT also won with its project 'Renault Kart pequeños campeones'.
As for publications, the IESE BUSINESS SCHOOL (PRODIGIOSO VOLCÁN) and CHOVÍ (WEADDYOU) took the awards with their respective projects 'IESE business school insight' and 'Revista Entrenosotros'. Finally, in 'Multimedia & Digital', the 'Espacio empleados app' by GRUPO RENAULT took first place.
During the event, Miguel López-Quesada, Chairman of FUNDACOM and DIRCOM, presented two recognitions for "a lifetime dedicated to communication": for Paulo Nassar, CEO of Aberje, and Joan Costa, Chairman of the Joan Costa Institute.
López Quesada and António Rapoula, coordinator of the Fundacom Awards, thanked all the companies for taking part, and stressed the importance of Spanish and Portuguese-speaking organisations generating spaces for sharing best practices, and working in favour of the importance of communication for the development of organisations, countries and societies.