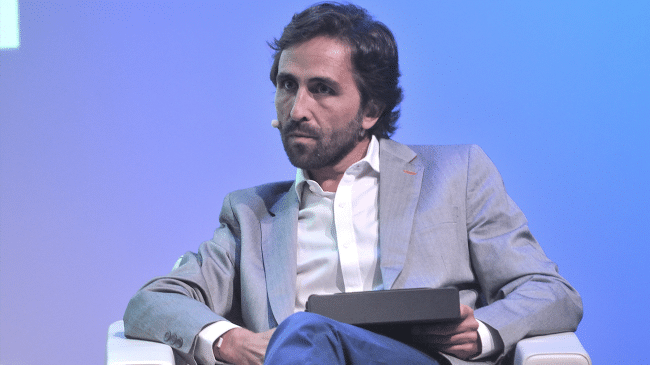 Ignacio Jiménez Soler, head of Global Communications Strategy at BBVA, hired by Telefónica
COMMUNICATION
|
MARCH 22, 2018
|
LAST UPDATE: MARCH 22, 2018 12:42
NEWSROOM
Ignacio Jiménez Soler, until now BBVA's head of Global Communications Strategy, has been hired by Telefónica to join the carrier's communication department, according to merca2es.
Jiménez Soler ends a 10-year period at the financial institution, where he held the positions of Marketing Manager of Companies and Businesses, Director of Marketing of Private Banking, Companies, Businesses and Insurance, Director of Corporate Communications and, finally, head of Global Communications Strategy.
In this last role, he reported directly to Paul Tobin, BBVA's head of Communications, who joined the bank in 2010.
Prior to joining BBVA, he was the director of communications of Liberty Seguros, director of CI&C Comunicación y Relaciones Públicas and also worked as a journalist for media such as ABC and El País.
Now, Jiménez Soler comes to Telefónica, which has experienced a real revolution in its ​​Communications department in recent months.
These changes were triggered following the arrival at the end of 2016 of José Luis Gómez-Navarro to take up the position of director of Corporate Communications and Institutional Marketing, replacing the celebrated director Marisa Navas, now chairwoman of LaInformación.com.
After his incorporation came new hires such as Juan Emilio Maíllo as director of External Communications, Fiona Maharg, as director of International Communication; as well as the promotions of Aitor Goyenechea, director of Digital Communications and Internal Social Media; and África Lería Mosquera, as head of the Media department.
Other staff also left, including Charo González Escudero, Mauricio Fernández and Juan Carlos Fernández Galindo.