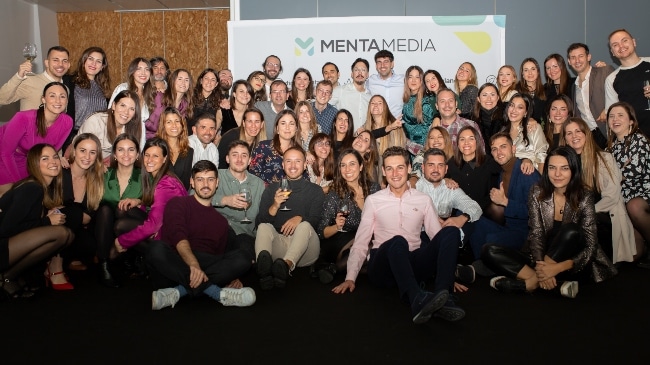 MENTA MEDIA closes 2021 with more than 25 M€ in turnover, up 25%
NEWSROOM
The digital marketing agency and consultancy firm MENTA MEDIA has increased its turnover by 25% compared to last year, exceeding 25 million euros in turnover in 2021. At the end of its fifth year, the Valencian company now has three offices in Spain and has multiplied sales and lead generation through the Internet.
2021 has been a crucial year for the company founded by Daniel Quiles, Gerard Hoogeveen and Roxana Durdeu, positioning itself as the leading Valencian media, advertising and marketing agency in terms of turnover according to the El Economista ranking.
In this way, MENTA MEDIA continues to advance as a specialist in its sector, developing and executing communication and digital marketing strategies in more than 30 countries. In addition, in 2021 it has positioned itself as a consultancy, accompanying its clients in the expansion and growth of their business.
The team continues to grow: from 50 to 75 professionals in 2021
At the end of the fifth year of MENTA MEDIA, the Valencian company has increased its workforce by 50% compared to last year, from 50 to 75 employees at its three locations.
To accommodate this growing team, MENTA MEDIA has opened two new offices at its headquarters in Valencia in 2021, in addition to the two existing ones. In addition, the team has expanded to Barcelona, the third Spanish city to host an office of the agency, joining Madrid, which opened in 2018.
With this background, the company's forecast is to continue with constant progress to reach more than 100 professionals in the team by the end of 2022, guide more than 400 projects in their digitisation and materialise its international expansion plans.