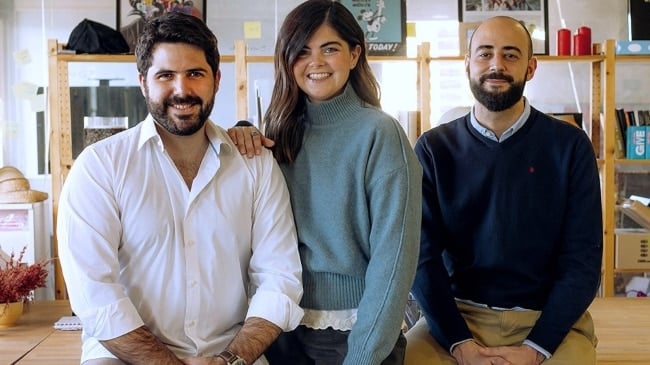 Soy Olivia Media Group welcomes private equity fund into its shareholding structure
NEWSROOM
Influencer marketing company Soy Olivia Media Group has welcomed Nazca Capital, a private equity firm investing in unlisted Spanish SMEs, as a shareholder.
Headquartered in Madrid and founded in 2015, Soy Olivia was born as an agency specialising in influencer representation, in a market context in which social networks and content creators were beginning to gain importance. Subsequently, they took the strategic decision to expand their offer, providing an integrated service of representation, design and management of campaigns and content creation, with three distinct divisions: Soy Olivia Creators (representation agency), Onceuno (creative agency and audiovisual production company) and Nomads (management and consultancy of integrated campaigns).
Soy Olivia Media Group closed 2021 with more than 10 million turnover and expects to continue growing above market ratios.
With this financial injection – the amount of which has not been disclosed – Soy Olivia aims to "consolidate its leadership in Spain" and "develop its strategic positioning as a pioneer in the representation of digital talent and as a comprehensive agency focused on influencer and social marketing", according to the Spanish company.
Soy Olivia is also characterised by a "clear creative vocation, which will continue to be one of its pillars in this new phase, developing campaigns and ideas for its portfolio of clients focused on the lifestyle sector. It also has an exclusive portfolio of influencers made up of recognised talents in the Spanish market with whom it has developed a long-lasting relationship, such as María Pombo, Victoria Federica, Gracy Villareal, Tomás Páramo and María García de Jaime.
The project will continue to be led by Daniela Rodríguez, Javier García-Gallo and Eduardo García Alier, founding partners of the company, who maintain their position as shareholders.
Soy Olivia Media Group closed 2021 with more than 10 million in turnover and expects to continue growing above market ratios.
Nazca will bring to Soy Olivia its experience in developing growth projects both organically and through acquisitions, as well as the development of new products and business lines with the aim of consolidating Soy Olivia's position in the industry and strengthening its position as a one-stop-shop, incorporating capabilities and reinforcing the organisation.
This private equity fund manager specialises in the Spanish middle market. Since 2001, it has completed 90 transactions and currently has 12 companies in its portfolio. This transaction confirms Nazca's positioning in niche companies focused on innovation and sectors with high growth potential.
Deloitte and Pérez Llorca advised Nazca on this transaction, KPMG and Escalona & De Fuentes advised the sellers.