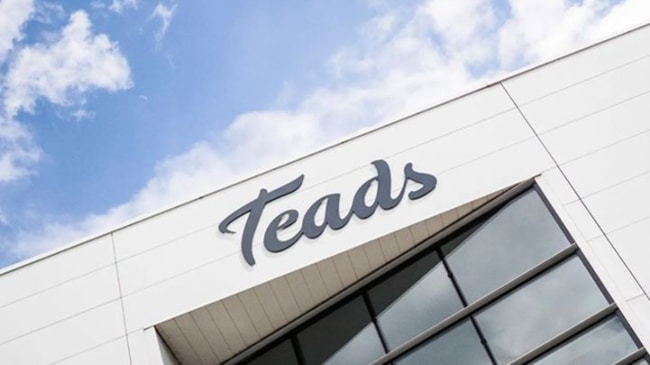 Teads launches ad attention measurement software at Cannes Lions
NEWSROOM
In this news item we talk about: Teads
Teads advances attention measurement with the launch of the Teads Attention Program. The programme will equip brands with attention metrics reporting within Teads Ad Manager. The programme will accelerate the understanding of attention for buyers and publishers, allowing them to plan, buy, optimise and report on the attention paid to advertising, which will ultimately result in a better return on media spend for brands, according to the platform.
Attention, with its four key drivers – media quality, relevance, creative and ad experience – has been shown to be three times more effective at predicting results than viewability.
"We know the impact that attention has on a campaign's results and in turn, on a brand's business," said Caroline Hugonenc, SVP Research & Insights at Teads, "It's a step forward, and we will continue to move forward with all our publisher, agency and advertiser partners to work with this new metric and align it with their business objectives."
Omnichannel attention measurement will be made possible with Teads in conjunction with Adelaide and Realeyes. With over 2,000 creatives measured, Teads' long-standing experience in facial coding measurement with Realeyes means that the platform can combine creative-related attention metrics with Adelaide's media metrics to provide solutions for brands. This collaboration will enable pre-testing of creative by screen type to quantify the attention levels of their pieces prior to campaign launch. Advertisers will be able to leverage these insights to optimise live campaigns by matching the right creative to the right screen, leading to greater impact, better results and increased efficiency.
"The goal of this partnership is to implement attention metrics on a global scale for better planning, optimisation and results for advertisers," said Marc Guldimann, co-founder and CEO of Adelaide. "Teads' work is an example of an effort to understand the levers by which media and creative influence attention."
In addition, Teads is collaborating with Lumen to provide attention metrics reporting within Teads Ad Manager, enabling advertisers to optimise their pieces. This is the first time an expert in attention metrics has integrated with a technology platform to more accurately and robustly report on the level of attention their ads are receiving in a campaign.
Mike Follett, Managing Director of Lumen Research added; "Teads and Lumen have led the debate on the attention economy, and we are now seeing early research projects turn into business tools".
By integrating with leading attention measurement providers Lumen and Adelaide, and leading creative tester Realeyes, Teads is creating a robust set of tools that enable brands to drive greater media effectiveness and business results. As the programme evolves, Teads will integrate additional partners and capabilities.
"Expanding our partnership with Teads and other partners promotes the adoption of attention metrics in the advertising industry," said Mihkel Jäätma, co-founder and CEO of Realeyes. "We are moving from volume to quality, to make smarter decisions, drive higher ROI and create better ad experiences for consumers."
The Teads Attention Program will be available in Beta mode in July 2022.