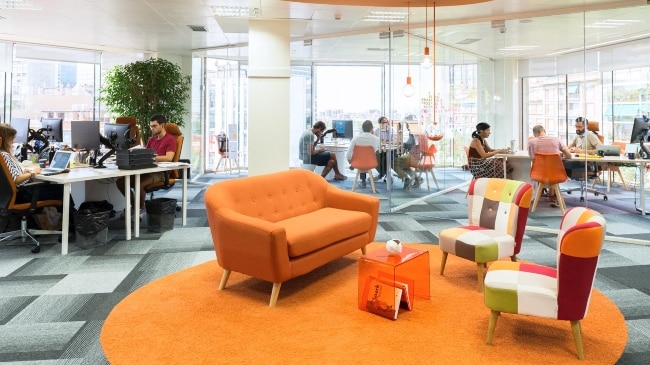 The 'new' Marfeel starts with a third of its workforce and heavy investments to relaunch the company
NEWSROOM
In this news item we talk about: Marfeel
Until two years ago, Marfeel was one of the most successful Spanish adtech companies. Founded by Juan Margenat and Xavi Beumala in 2011 and backed by international investment funds, it reached a turnover of 25 million euros in 2019. At that time it was operating in 50 countries and had nearly 200 employees.
But its business model suffered in 2020. Until then, the Barcelona-based company was primarily dedicated to monetising mobile versions of digital media. The internalisation of these services and, above all, the pandemic severely hit the company, which recorded losses in 2020 for the first time in several years, with a 17% drop in turnover to 19 million euros.
Spanish adtech has reinvented itself after two years of severe economic crisis due to the pandemic and the changing habits of its customers.
Faced with this situation, it was forced to change course and become a company dedicated primarily to the distribution of software as a service (SaaS), which it now complements with its traditional business of website monetisation.
But to reach that goal, it first had to let go of some of its technical and commercial staff. As already published by this media, it carried out a redundancy programme last year that considerably reduced its workforce: if at the end of 2020 it had 155 employees, a year later it was down to just 59.
With one third of its workforce gone, last year saw the start of its repositioning. However, in the 2021 financial year, turnover fell by 33% to 12.9 million euros. Of this, only 1.5 million came from Spain, while most of its business came from the United States (3.4 million).
This large drop in turnover meant that the company again posted a loss for the second year in a row. In 2021, Marfeel had a negative operating result of almost 300,000 euros (in 2020, it was in the red to the tune of 793,000 euros). Also contributing to this negative result was the fact that Marfeel invested heavily last year to relaunch the company.
New products
These investments have been used to launch new products. One of them is an analytics and big data tool for digital media -called Compass-, with which they already have more than 75 top ComScore clients, according to Marfeel. In 2021 it only brought in revenue of 355,000 euros.
However, at Marfeel they emphasise that they maintain their traditional business – website monetisation – and that they have managed "not only to stabilise it", but that "we have returned to the path of growth" so far in 2022. In fact, they point out that this part of the business has a "very positive" EBITDA. Last year it produced the vast majority of its total turnover, with 12.5 million euros provided.
At the end of 2021, the company's largest shareholder was Xavier Beumala, who holds 28% of the capital. The funds Nauta (27%) and Elaia (15%), as well as co-founder Juan Margenat (14%), also have significant stakes.