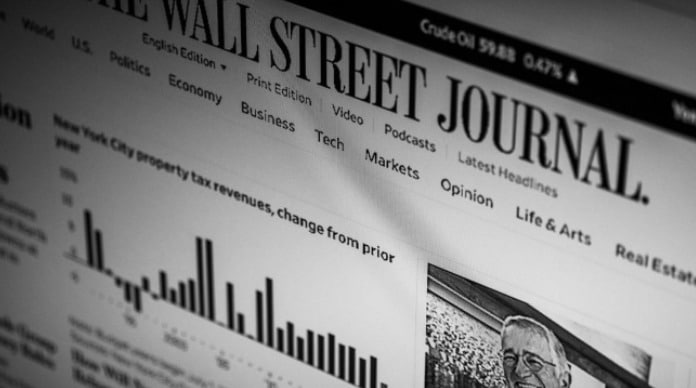 The Wall Street Journal publisher closes fiscal year with record revenues and advertising sales
NEWSROOM
News Corp ended its fiscal year ending in June with almost double the previous year's profit, $769 million on revenues that rose 11% to $10.39 billion. The Dow Jones segment was particularly important in these accounts, as the publisher of The Wall Street Journal ended the period with the highest revenues since it was acquired by Rupert Murdoch in 2007. On that $2,004 million, up 18% from the previous fiscal year, it managed to improve its operating profit by 54% to $433 million.
This was driven in part by strategic acquisitions during the period, such as IBD, OPIS and CMA, which helped to build the professional information business. But mostly it was driven by a steady growth in subscriptions, up 17% along with other circulation data, and a 20% increase in advertising revenues. This last figure is the highest since Dow Jones was acquired by News Corp and the breakdown shows a 22% increase in digital and a 19% increase in print products. The weight of the online business continues to gradually gain margin in the accounts: digital circulation accounted for 67% of all online revenues compared to 64% in the previous year; and online advertising accounted for 59% of the total, one point more than in the previous 12 months. Overall, 75% of its business came from digital, three points more than in 2021.
The Wall Street Journal is the largest contributor to this trend, accounting for more than three quarters of the company's paid readership, with Barrons providing the rest. Already in the previous quarter it surpassed three million digital subscribers, and the nearly 3.1 million it credited at the end of the audited period is 14% more than a year earlier. Those customers now account for 83% of the total, up four points. The impact of the newspaper's new project, a product recommendation site aimed at earning affiliate commissions, can begin to be seen in the next instalment of the accounts.
75% of Dow Jones' entire business was already digital at the end of that year, when it improved operating profit by 54%.
These results are a positive follow-up to 2021, which was the most profitable recent fiscal year in News Corp's history, all after the company had suffered significant losses in the previous year.