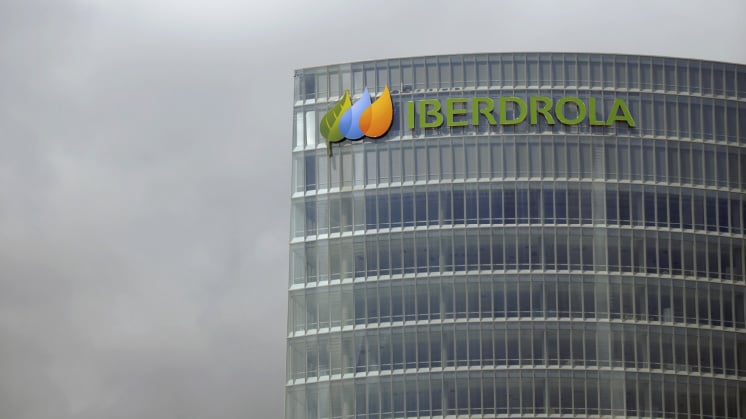 Iberdrola asks the government to move from 'stop, cut and take away' to 'incentivise, help and propose' to bring back investment
ENERGY
|
NOVEMBER 25, 2022
|
LAST UPDATE: NOVEMBER 25, 2022 15:07
NEWSROOM
The CEO of Iberdrola Spain, Mario Ruiz-Tagle, called on Thursday for a "change of verbs" in this energy crisis, and to move on from "stop, cut and detract" to "encourage, help, propose and open the doors so that innovation and investment return" and help to overcome the situation.
In his speech at the Tendencias 2023 Forum, organised by El País and Harmon, Ruiz-Tagle referred to the extraordinary tax on large energy companies, which is going through the parliamentary process, and although he acknowledged the effort to remove "absurdly obvious issues" from the text, he believes that "many others" are still pending.
"Just as it was decided that a regulated activity, by nature, was not profitable, it made no sense for regulated activities carried out by companies in Spain to be subject to this additional tax", he stressed.
Despite the fact that "the entire part of international origin" has also been excluded, Ruiz-Tagle has argued that "many other issues" are still pending.
From his point of view, for example, "it makes no sense" to have to pay sales tax when they have income that comes from tolls, which they collect and pay, among other things.
"8 or 9 MILLION EUROS DAILY IN TAXES"
"We have been questioned a lot", lamented the CEO of Iberdrola España, who denied that these companies cut investments, and defended that they currently pay "in the order of 8 or 9 million euros a day in taxes".
He explained that when funds are withdrawn from a company that is investing, this causes a deleveraging of its structure and prevents it from achieving a balance sheet with these resources.
However, "it's not that it wants to stop investing, it's that it can't take on more debt", he said.
"Europe is a good umbrella for the energy world. I hope there will be sensitivity", he said.