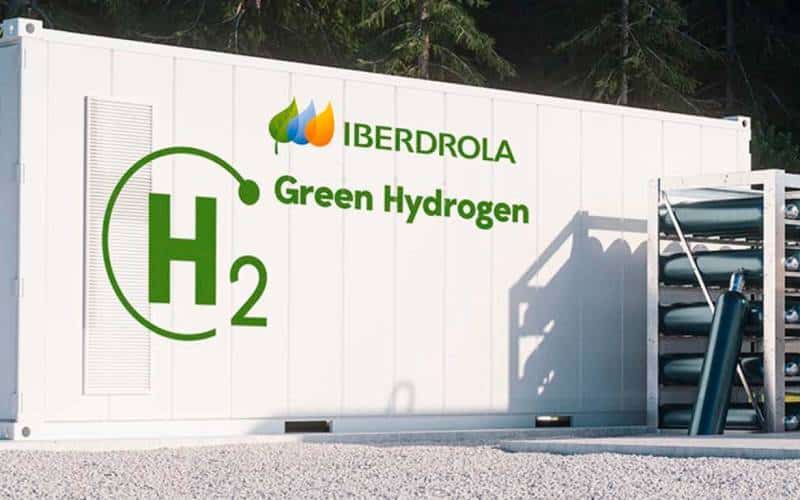 Iberdrola to invest 1.1 billion in green hydrogen plant in Australia
ENERGY
|
DECEMBER 19, 2022
|
LAST UPDATE: DECEMBER 19, 2022 17:34
NEWSROOM
Iberdrola and green hydrogen developer ABEL Energy will build a green hydrogen and methanol production plant in Bell Bay, in northern Tasmania (Australia), which will involve an investment of 1.1 billion euros.
According to the Spanish utility, the project, called Bell Bay Powerfuels, is backed by the Australian government.
200,000 tonnes of green methanol per year
The plant will produce 200,000 tonnes of green methanol per year in its first phase of development, rising to 300,000 tonnes in its second phase, and will be one of the largest projects in the world.
The future plant combines investments in renewable and green hydrogen generation, and will create 500 jobs, of which 200 of them, direct and indirect, will be locally hired.
The green methanol will be supplied to the maritime market, in addition to other applications.
The main shipping companies are opting for large ships designed to run on ultra-clean-burning green methanol.
This helps to eliminate air pollution in ports and the risk of oil spills in marine environments, as well as reducing greenhouse gas emissions generated by fossil fuels.
The Ibedrola Group is developing 60 renewable and green hydrogen initiatives in eight different countries.
Its objective is to produce 35,000 tonnes per year by 2025 and more than 350,000 tonnes per year by 2030.
The company has a project portfolio of 2,400 megawatts (MW) in different regions, mainly in Spain, the United States and Australia.
The aim is to reach 4,000 MW in the next few years
Iberdrola, which acquired the Australian renewable energy company Infigen Energy in 2020, will invest between 2 and 3 billion euros in Australia with the aim of reaching 4,000 MW in the coming years.
This is in addition to the 2 billion invested so far in projects such as the Avonlie solar farm and Flyers Creek wind farm in New South Wales, and the Port Augusta renewable energy farm in South Australia, the largest hybrid wind-solar farm in the southern hemisphere.
In the first half of this year, Iberdrola acquired the rights to the world's largest wind farm at Mount James, with 1,000 MW; the 360 MW Broadsound photovoltaic plant in Queensland; and invested in the Autonomous Energy smart solutions business, which offers tailored energy products for commercial and industrial companies.
The company has currently installed 1,122 MW of renewables (wind, solar and batteries) and is also building two new facilities with a combined capacity of 391 MW, due for commissioning in 2023.
In addition, earlier this year, Iberdrola set up its grid business in Australia.