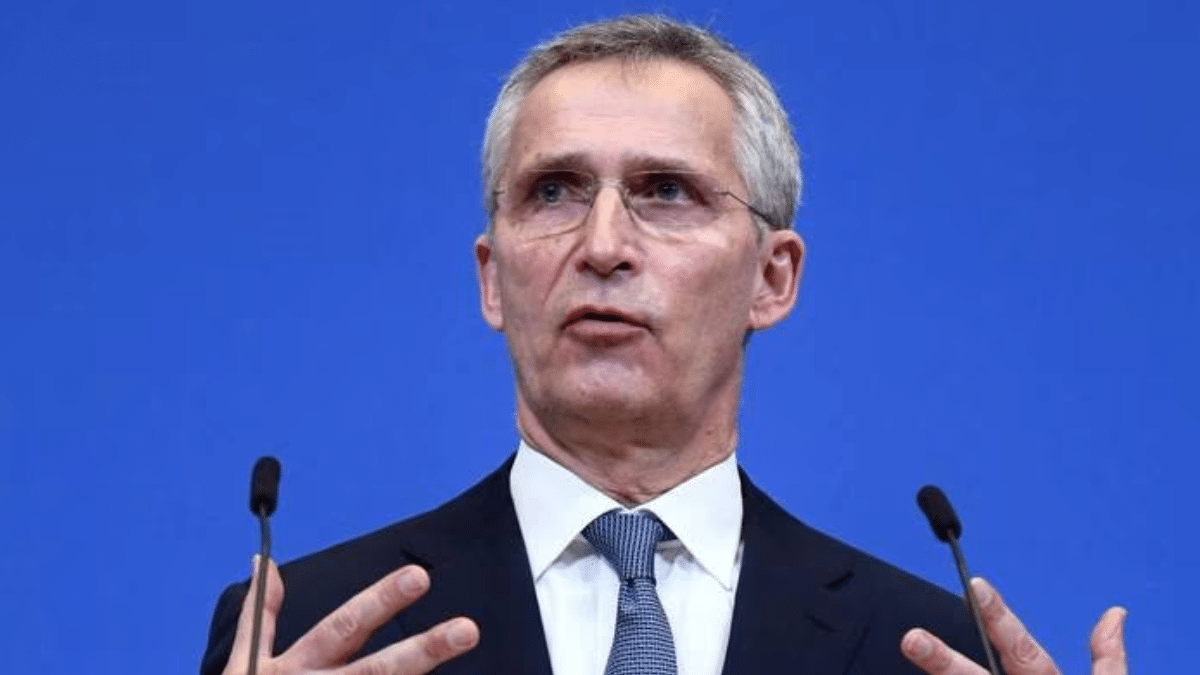 NATO will support Ukraine for as long as it takes to "win"
NEWSROOM
NATO will maintain its support "as long as necessary" to help Ukraine win against Russia, one year into Moscow's "brutal war of aggression", which it calls for an "immediate" end.
"We are further intensifying our political and practical support to Ukraine in its defence against the Russian invasion, and we will maintain our support for as long as it takes to help Ukraine win," the North Atlantic Council, NATO's top decision-making body, said in a statement on the first anniversary of the start of the war in Ukraine.
The 30 allies said they remained "determined to support Ukraine's long-term efforts to secure its free and democratic future".
"We reaffirm our unwavering support for Ukraine's independence, sovereignty and territorial integrity within its internationally recognised borders," they said, adding that they "fully support Ukraine's inherent right to self-defence and to choose its own security arrangements".
The Alliance called this war "the most serious threat to Euro-Atlantic security in decades" and reaffirmed its solidarity with the government and people of Ukraine "in the heroic defence of their nation, their land and our common values", while paying tribute "to the lives lost" and deploring "the tragic human suffering and destruction" caused by the "illegal" war waged by Russia.
"Russia bears full responsibility for this war, a flagrant violation of international law and the UN Charter," NATO stressed.
It said that while it claims to have asked Russia to "engage constructively in credible negotiations with Ukraine", the Kremlin "has shown no genuine openness to a just and lasting peace".
"We remain determined to maintain coordinated international pressure on Russia," he said, condemning those who "actively facilitate" Russia's war in Ukraine, especially Belarus.
"There can be no impunity for Russian war crimes and other atrocities. All those responsible must be held accountable for abuses and violations of human rights and international humanitarian law," the allies said, referring in particular to crimes against the Ukrainian civilian population, including the deportation of children and conflict-related sexual violence.
NATO insisted that Russia "must immediately end this war and withdraw all its military forces from Ukraine," in line with the UN General Assembly resolution adopted Thursday and other previous resolutions.
The war, he said, "also threatens global security"
He referred to Moscow's "energy blackmail", its impact on global food supplies, its "malign" hybrid activities, its "global disinformation campaign" and its "irresponsible nuclear rhetoric", which "clearly demonstrate Russia's disregard for international norms and the well-being of billions of people around the world".
The Atlantic Alliance concluded by saying it is "significantly strengthening" its deterrence and defence strategy and remains prepared to "defend every inch of allied territory", in accordance with article 5 of its founding treaty on collective defence.
"NATO is stronger and more united than ever," he said, adding that it would continue to strengthen its partnership with Ukraine "as it moves forward with its Euro-Atlantic aspirations".
"Russia's efforts to break the determination of the brave Ukrainian people are failing. One year on, Ukrainians are bravely fighting for freedom and independence. We stand with them," the Alliance said.