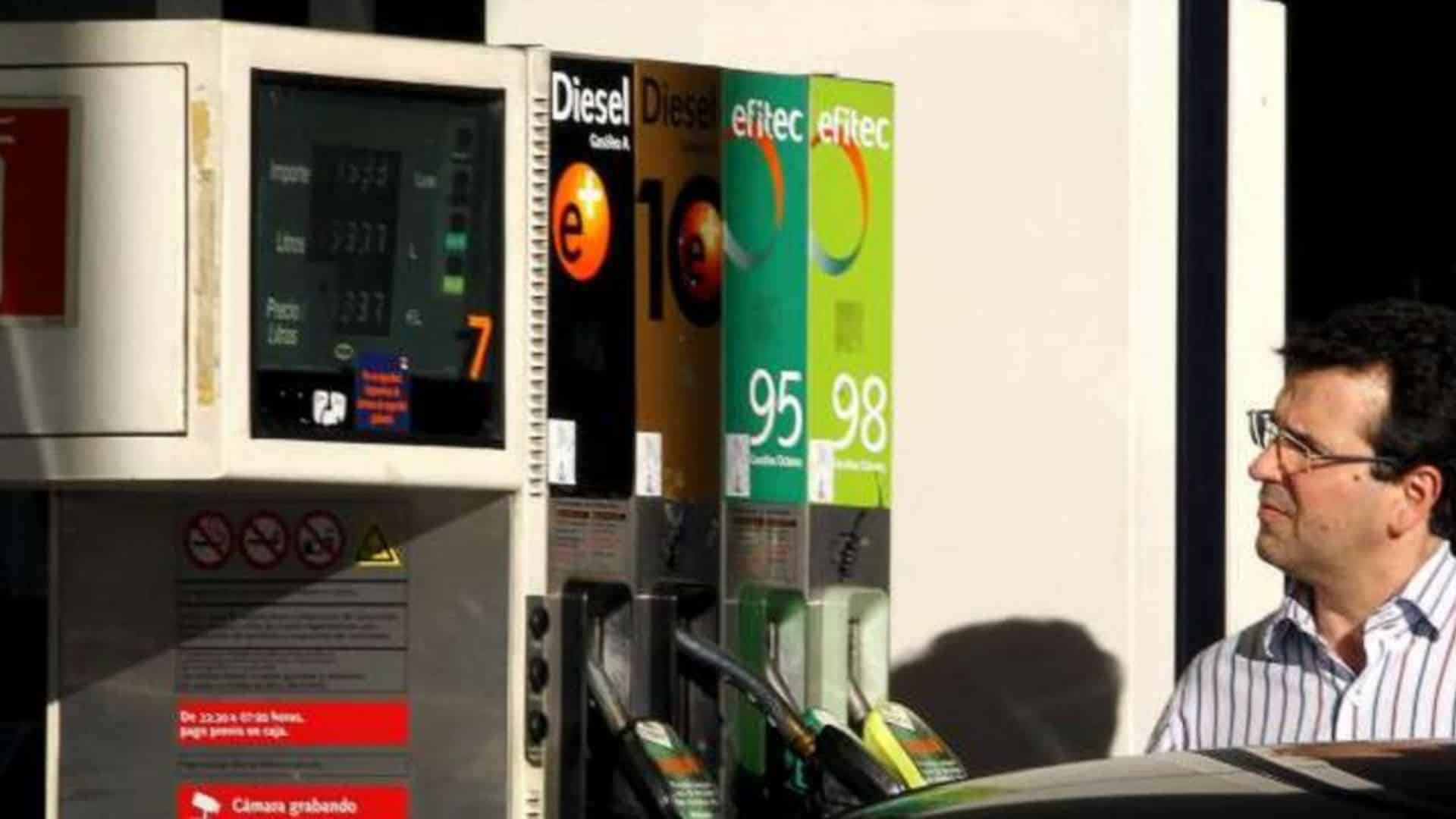 Diesel and petrol, 12% and 7% more expensive in the return operation than in the outgoing operation
FINANCE
|
SEPTEMBER 1, 2023
|
LAST UPDATE: SEPTEMBER 4, 2023 11:10
NEWSROOM
In this news item we talk about: Petrol
Diesel fuel faces the last great summer return operation being almost 12% more expensive than at the beginning of the summer season, after having chained two months of uninterrupted weekly rises, and petrol is up by more than 7%.
Thus, filling an average tank with diesel now costs 10 euros more than at the beginning of the summer and 7 euros more if refuelled with petrol, according to data updated on Thursday from the European Union (EU) Oil Bulletin, which includes retail prices at more than 11,400 service stations in Spain between 22 and 28 August.
The average price of petrol at Spanish stations is 1.721 euros per litre, while diesel costs 1.612 euros, 0.7% more in both cases than a week earlier.
Both fuels have risen eight times in a row in July and August, reaching the highest price so far this year.
With these prices, petrol is at values that have not been reached since 25 June 2022, in the midst of the energy crisis caused by the Russian invasion of Ukraine, far from the record for this fuel (1.941 euros per litre), although at that time the discount of 20 cents per litre approved by the Government was still in force.
Diesel has risen to near the highs of the year
In the case of diesel, its price is at levels similar to those of February, when almost 1.7 euros per litre of fuel were paid, also far from the record of 1.9 reached in June 2022.
Fuels continue to rise in a summer in which there are expected to be 95 million long-distance journeys. Next weekend will be the last major return operation, for which the Directorate General of Traffic (DGT) expects 6.8 million journeys.
The last reduction this year in petrol and diesel was during the week of 27 June to 3 July, when the first operation of the summer took place.
Since that last reduction, both fuels have seen eight consecutive weekly increases: diesel has risen by more than 11.8% and petrol by 7.1%.
In the last month, these fuels have risen by more than 4.3 % for petrol and 7.3 % for diesel.
Compared to the prices reached in the same week a year ago, when the government discount was applied, petrol is almost 8 % more expensive than then, while diesel is still cheaper than a year ago by 4.16 %.
Petrol, 25% more expensive in 2023 than in 2022
Compared to the first week of 2023, petrol is now 24.4% more expensive, while diesel is 10.4% more expensive than at the beginning of the year, when the government's 20 cents per litre discount ceased to apply.
Despite these consecutive increases throughout the summer, prices are still far from the all-time record reached in June 2022, with petrol and diesel costing 11.3% and 15.1% less respectively.
Currently, filling up a standard 55-litre tank with petrol at last week's prices costs 94.66 euros, while for diesel the price is 88.66 euros, which means paying 7.47 euros more than a year ago for petrol and almost 1.50 euros less for diesel.
The northern EU countries, those with the highest purchasing power, have the highest prices.
Despite the recent rises, fuel prices in Spain continue for another week to be lower than those of the 27 European Union (EU) countries, which have recorded an average price for petrol of 1.829 euros per litre on average and 1.727 euros for diesel, 6% and 6.7% more respectively than the values recorded in Spain, reducing the difference from the previous week when they were 6.3% and 7.3% respectively.
If the prices of the 19 countries that make up the Eurozone are taken into account, they were even higher than those of the EU and Spain, with 1.889 euros per litre of petrol (8.9 % more than in Spain) and 1.764 euros per litre of diesel (8.6 % more than the national values).
The countries that had to pay the most for their fuels this week are those where citizens have much more purchasing power than Spaniards, such as the Netherlands and Denmark, with a price of 2.08 and 2.10 euros per litre respectively, while the most expensive diesel price in the old continent was in Sweden (2.1 euros) and Belgium (1.86 euros).
By contrast, the countries in Europe that paid the least for their fuels were Malta, which recorded the cheapest price for both petrol and diesel (1.34 and 1.21 euros respectively), followed by Bulgaria (1.4 and 1.39 euros respectively).