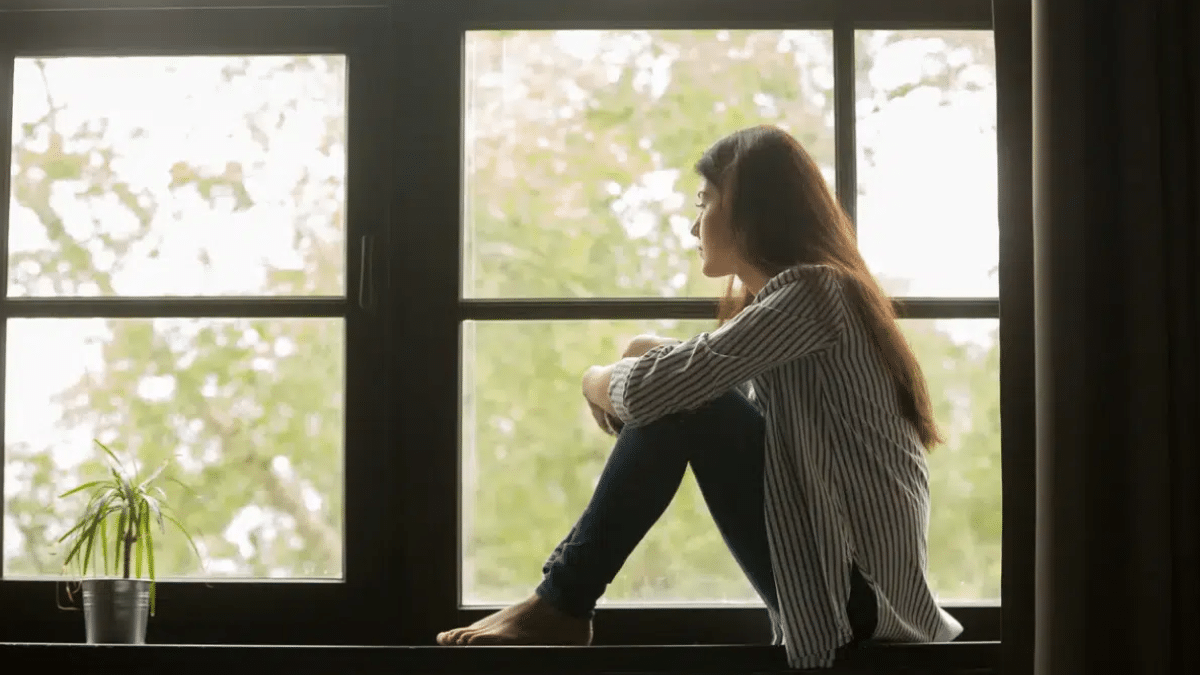 A growing social problem: more and more people feel lonely
HEALTH
|
MAY 17, 2023
|
LAST UPDATE: MAY 17, 2023 12:04
NEWSROOM
Unwanted loneliness is a problem that affects more and more people: if a few years ago we associated loneliness mainly with old age, today many young people also suffer from isolation.
The lack of coexistence or family or social support, work, the environment in which one surrounds oneself, the difficulty in relating to others or loneliness derived from a poor state of health are some of the main causes of this social problem of the 21st century, according to the report 'The cost of unwanted loneliness in Spain', promoted by Nextdoor and the State Observatory of Unwanted Loneliness – SoledadES of the ONCE Foundation.
Unwanted loneliness: a problem for young and old alike
In this sense, Nextdoor, a platform whose aim is to connect neighbours, promotes the creation of groups to meet people. One of the cases is that of Isabela, an 18-year-old girl from Aluche who decided to write a message through this platform. "Isa finished high school and has just started university, but she still says she feels very lonely, that she doesn't quite fit in. She is not afraid to say that she feels lonely, and that is the first step to meet people. Because she told her story, other girls responded to her and decided to meet up in a group to have a drink and get to know each other", explains Katherine Villegas, City Manager of Nextdoor.
At the other extreme is Dolores, a 90-year-old woman from Mirasierra whose daughter, Lola, created a group called 'Café para mayores' so that her mother would have a 'gang' of friends her age.
"Thanks to the group that my daughter created, I went out several times for coffee with various people from the village. But it's true that when you're older you're very lazy and it's hard to get out of the house… So the most important thing to avoid feeling lonely is to prepare yourself, as many people are caught unawares by old age," Dolores told Madrid365.
"In my case, I have organised my life for old age with time, but this is not the case for everyone. I always have things to do, things that distract me… For example, I have written two little books, it's something that has kept me very entertained, and now I have another two in the pipeline. They are a kind of photo album with explanations. Because, of course, the day you go to the next world nobody will know anything about your family, and there I tell things about my grandmother, about when I was little… with photos. It's silly but it's very entertaining because you remember things from when you were little, and that's very entertaining for us old people. There are many things you can do when you are old and that's what you have to look for", confesses Dolores, who tries to find solutions to combat unwanted loneliness in old age.
The loneliness of emigrating or raising a child alone
While it was easy to make friends at school, as you get older it becomes increasingly difficult to meet people. And if you add to that the difficulty of emigrating to another country alone and without any support, loneliness becomes even more present. This is the case of María Eugenia (a resident of La Latina) who arrived from Venezuela with her young son as her only companion. She had no support and felt very lonely. It was then that she met in Nextdoor those who would become her "adoptive parents" (Juan Miguel and Ana María), who helped her to get ahead. "They met through Nextdoor because María asked if someone could help her with some things she had to fix in the house and Juan Miguel offered. Since then, more than friends, they have been a family," explains Katherine.
Another case is that of Juan Antonio (a neighbour of La Elipa) who has created several groups such as the 'Papi soltero' group to support single dads in their fatherhood. They are an example of how an online connection has turned into regular relationships in the neighbourhood. "They support each other in things like looking after their children if another parent can't, or solving questions about parenting. There are even several lawyers in the group who help altruistically with legal issues," Katherine notes.
If unwanted loneliness is a growing problem in the 21st century, social networks and digital platforms, also born in this era, could be the solution. Nextdoor offers an ideal platform for neighbours with common interests who might otherwise never have met.