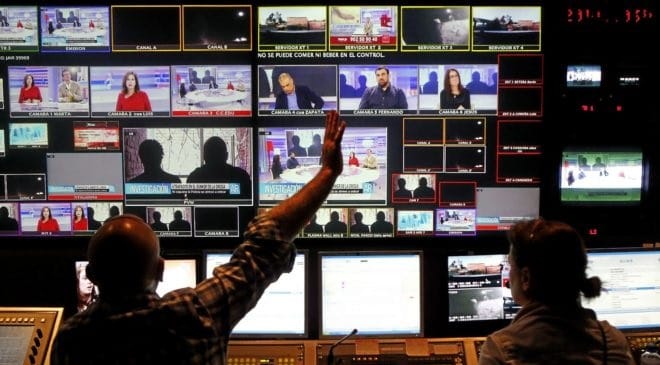 3 out of 4 Spaniards choose television as their main channel for information
MEDIA
|
AUGUST 26, 2022
|
LAST UPDATE: AUGUST 26, 2022 12:00
NEWSROOM
Television continues to be the king of information. According to the Eurobarometer survey carried out by Ipsos for the European Parliament after analysing consumption habits in the 27 countries of the European Union, 76% of Spaniards say that it is their preferred option for keeping up to date with the latest news. This percentage is almost equal to that of the European population (75%).
The study shows that the older people are, the greater the level of loyalty of viewers to this medium to follow current affairs. This is confirmed by 85% of Europeans over the age of 55, a percentage that drops to 58% in the 15-24 age group. In Spain, this latter group of young people increases by 6 percentage points.
By a wide margin, the second most popular channel for information in Europe is online news platforms, with 43%. In Spain, radio takes the silver medal with 36% of the population, although it is very close to online news platforms (35%).
The Eurobarometer also shows that 1 in 4 Europeans use social media and blogs (26%), while in Spain this figure rises to 3 in 10 (31%).
The printed press is in last place. In Europe it is the preferred option for 21% and in Spain for 20%.
Public media are the most trusted
The public media are the most trusted for keeping up to date. Half of Europeans (49%) trust public television and radio to keep them informed, 45% in Spain.
The written press is the second most trusted medium, with 39% of Europeans, a figure that improves in Spain with 44%, as do radio and television.
Private media is the third most trusted source of news, especially among the Spanish public with 36%, while at the European level it drops to 27%.
Although online news platforms, social networks and blogs are among the sources of choice for keeping up to date, they are not particularly trusted by the public with less than 15%.
Half of Internet users in Europe and Spain click on a news item when the headline matches their interests and 37% rely on the trust inspired by the medium that published it. In Spain, the latter figure rises to 45%.