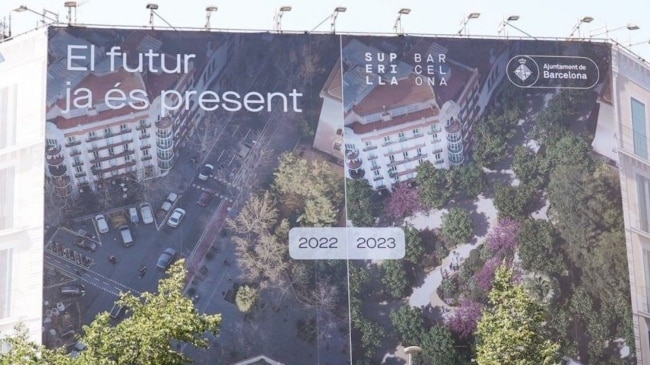 Municipal elections in Spain: large municipalities spend €30m a year on institutional advertising
MEDIA
|
JANUARY 30, 2023
|
LAST UPDATE: JANUARY 30, 2023 11:39
NEWSROOM
This year will be marked by two important elections in Spain. On 28 May, the Municipal and Autonomous Community Elections will be held, and the General Elections are expected to take place at the end of the year. In years like this, public administrations tend to increase their budgets for institutional advertising, in order to be more present in society.
This has already been done in 2022 by the Central Government, which has increased its investment in institutional advertising. In the case of the large city councils, we will have to see what finally happens this year2023, because 2022 was not very different from what is usual in terms of advertising budgets, except in the case of Valencia.
In total, Spain's ten most populated cities devoted an advertising budget of 31 million euros last year, according to data gathered by DIRCOMFIDENCIAL from information provided by the Ministry of Finance. This is 1.8% more than in 2021. In the previous Municipal Elections – in 2019 – a more significant jump was noted with respect to the previous year, with budgets increasing by 8%: from 26.9 million to 29.3 million.
Barcelona is the biggest spender
Of the ten largest municipalities in Spain, Barcelona has the largest advertising budget each year. Last year it had 10.1 million euros, practically the same figure as in recent years.
The second is Madrid, with 8.6 million euros. Interestingly, it is a relevant decrease compared to 2021, when the capital dedicated 10.1 million euros. It is 14% less.
Valencia is the third largest Spanish city that invests the most in institutional advertising. Last year it enjoyed a budget of 3.5 million euros. Compared to previous years, this is quite a significant increase. Compared to 2021, it is more than double.
This is followed by Bilbao (2.1 million euros), Malaga (1.9 million euros), Seville (1.1 million euros), Palma (1 million euros), Murcia (868,000 euros), Zaragoza (729,000 euros) and Las Palmas (675,000 euros).