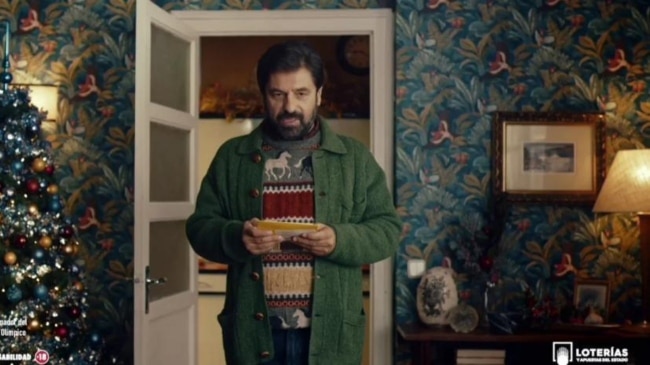 Public companies return to pre-pandemic levels of advertising spend
MEDIA
|
JULY 1, 2022
|
LAST UPDATE: JULY 11, 2022 13:05
NEWSROOM
National public companies have recovered the levels of advertising investment they had before the pandemic. All of them spent 106 million euros last year, which implies a growth of 24%.
In 2020, the advertising budgets of this type of companies collapsed due to the pandemic, a situation that has been reversed in 2021. Investment last year was practically the same as in 2019.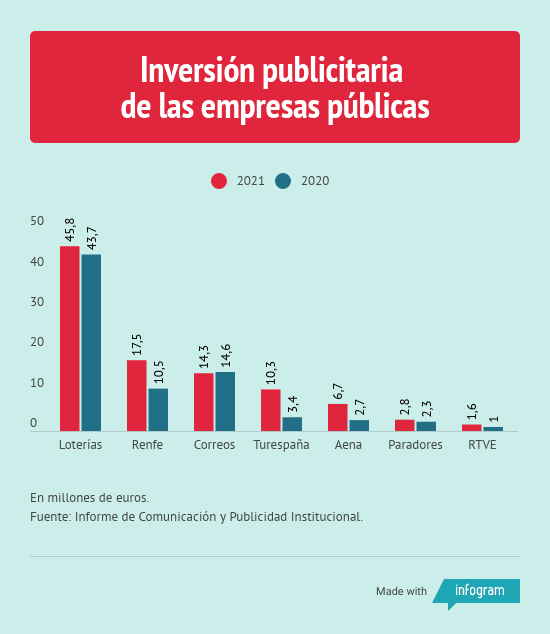 Among the large public companies, the one that has benefited the most from this recovery has been Turespaña, which has tripled its advertising expenditure to 10.3 million euros. Similarly, AENA has more than doubled its executed amount, which last year reached 6.7 million euros. The company ran a major branding campaign last year, spending 5.3 million euros.
Renfe also saw strong growth, spending 17.5 million euros on advertising last year, 66% more than in 2020. A similar percentage increase was recorded by RTVE, with 1.6 million euros spent (+56%). There was also double-digit growth for Paradores de Turismo (+21%), which spent 2.8 million euros.
On the other hand, Loterías – the most powerful advertiser of the General State Administration – only registered a growth of 4.8%, reaching 45.8 million euros.
The only large public company to see a decrease in its advertising investment was Correos, which fell by 2% to 14.3 million euros.
Adding the advertising investment of advertising companies with that of government ministries, institutional advertising of the General State Administration amounted to 149 million euros, 12% more than in 2020. The central government is therefore consolidated as the largest advertiser in Spain, above any private company.