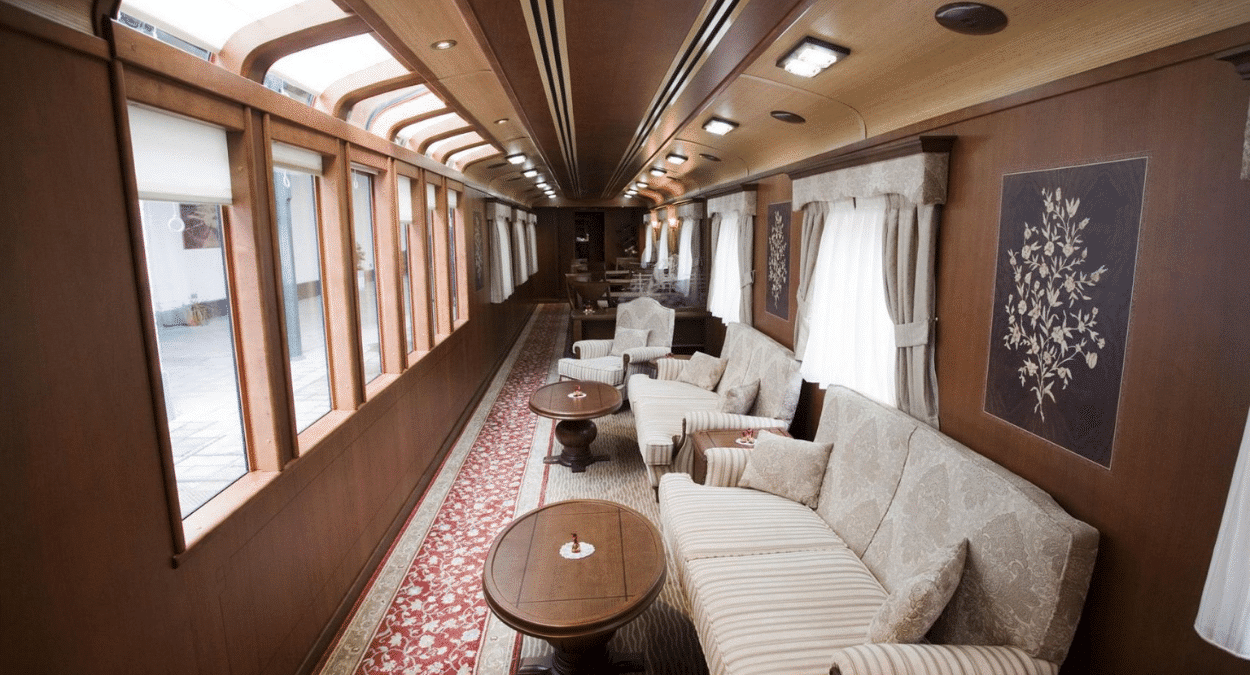 Renfe entrusts Paradores with the exterior refurbishment of its northern luxury trains
MOBILITY
|
MARCH 21, 2023
|
LAST UPDATE: MARCH 21, 2023 17:35
NEWSROOM
Renfe is making progress in the preparation of the tourist season. With the procedures underway to renew the catering services on board its luxury trains, the railway operator has just entrusted Paradores with the contract for lunches and dinners on the Transcantábrico, Gran Lujo and Costa Verde Express.
According to the documentation consulted by Sivarious, the public hotel company will manage the exterior catering for just over 70,000 euros for the luxury journeys in the north of Spain. Paradores has asserted its bid in a tender in which the presence of Michelin-starred establishments was recognised with the maximum score in the technical evaluation, 51 points.
Being in possession of five forks was valued with 29 points, while having four was 25 points; three, 22 points; two, 20 points and one, 19 points. Renfe even took into account the restaurant's position in the Tripadvisor rankings, with up to 22 points for being among the top ten in the area.
Thus, Paradores will provide Renfe with the dining rooms of establishments such as Cangas de Onis, Fuente Dé, Limpias, Gijón Molino Viejo and Santillana Gil Blas. It will be responsible for providing this service during the current season, for which it has yet to choose the restaurants with which it will collaborate on the Al-Andalus train.
In the meantime, Renfe is keeping the tender open with the aim of offering a Premium level of service and comfort of the highest quality for the 2023 and 2024 seasons. Looking for catering companies to come on board this time, the railway operator has increased the base budget to 7.18 million Euro (taxes included). This is a significant increase, given that the amount foreseen for 2022 was 2 million euros, while that for the 2023 season amounts to 2.9 million euros. For 2024, a 3% increase is envisaged, up to 3 million euros.
According to the specifications, menus related to the place and typical of the area where the train passes through will be offered, in line with Renfe's proposals and always harmonised with those offered by the outside catering. However, the public company reserves the right to offer similar menus if those offered are not to customers' liking or have to be adapted in the case of charter journeys.
3,000 per ticket, the successful bidder must be able to offer a special menu, consisting of at least three courses: appetizer, starter, main course and special dessert. By way of example, the starter will consist of a selection of high-quality, certified Galician seafood, while the wine to be served must be a prestigious reserve and the liqueur served with the dessert will be premium.