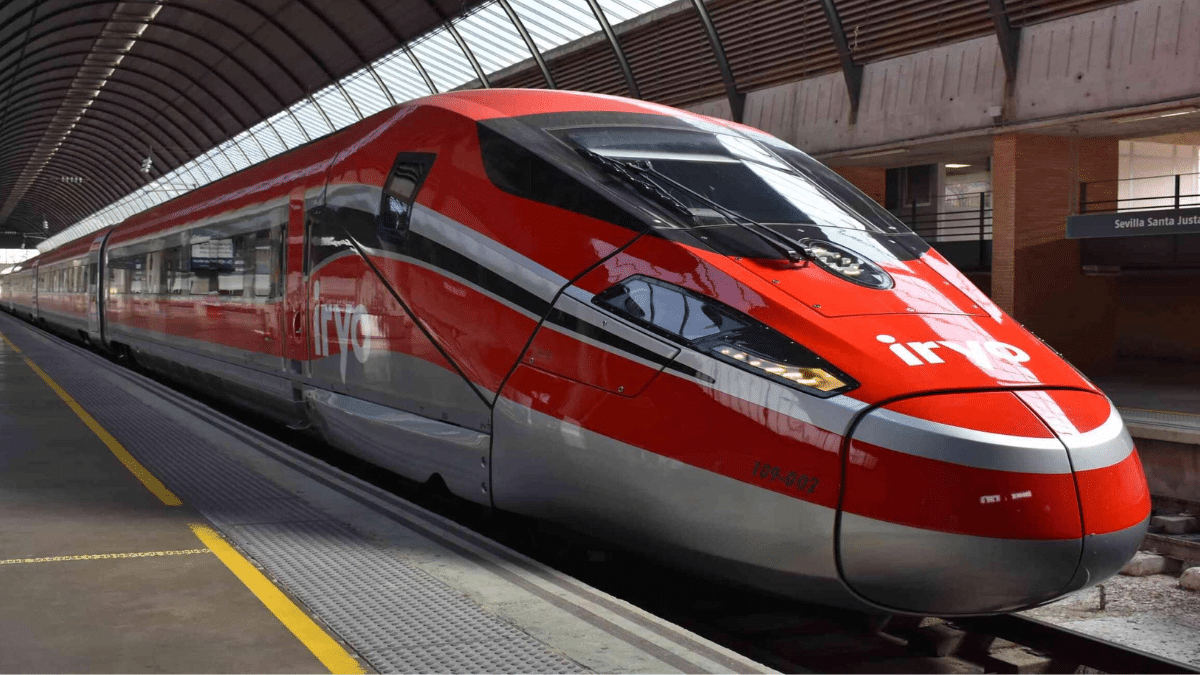 Renfe, Iryo and Ouigo Which is the best offer for train travel
MOBILITY
|
NOVEMBER 22, 2022
|
LAST UPDATE: NOVEMBER 23, 2022 17:41
NEWSROOM
Users of high-speed rail services in Spain can now choose between the offers of three operators: Renfe, which operates with two brands, AVE and AVLO; the subsidiary of the French SNCF, Ouigo, and Iryo, owned by Air Nostrum, Globalvía and Trenitalia, the latest to join.
Of all the high-speed services currently available, AVLO has the cheapest base fare, starting at 7 Euro, followed by Ouigo, with prices starting at 9 Euro, and Iryo, from 18 Euro.
Renfe's low-cost brand sells the 438 seats available on its trains only in tourist class, as does Ouigo, which does not have first class either, but does have a service called Ouigo Plus for an additional 9 euros, which includes, among other services, a larger seat.
The SNCF subsidiary operates with Alstom Euroduplex trains, the largest in the Spanish market, with 509 seats, distributed over two floors, while Iryo's ETR 1000 – known as the Italian Frecciarossa (red arrow) – has a capacity for 419 passengers.
The interior of the latter is divided into four different classes (fares), which makes it more similar to the AVE, which is marketed through three types of fares: Basic, Elige and Premium and also in offering a more comprehensive catering service or free commuter tickets.
Iryo's cheapest class is called Starter, which is similar to those of AVLO and Ouigo, while Singular, Singular Only You and Infinita are aimed at business travellers.
On all three you can request the inclusion of the market menu which will be delivered by the on-board attendants at the seat, as well as the mobile bar option.
Iryo's gastronomic offer is complemented by its own brand of on-board bars and restaurants, Haizea, which can be enjoyed by all customers in a specific area with 40 seats.
Ouigo also offers an on-board cafeteria, staffed by its own personnel, while AVLO trains only have vending machines for the catering service.
Wifi and on-board entertainment
As for wifi and entertainment services, Renfe offers them for free on both AVE and AVLO, through PlayRenfe, as does iryo, on whose trains, all classes have individual armrests equipped with USB and standard sockets and free wifi access (with the possibility of 5G connection).
Ouigo, for its part, charges €3 to connect to the internet and its on-board entertainment platform (Ouifun), although if the Ouigo Plus option is added, the latter service is included.
On top of AVLO's base fare, which includes one free cabin bag and one carry-on bag, additional services can be added, such as seat selection, changes or cancellations and additional baggage.
Ouigo's fare also includes cabin and hand luggage, as well as the option to change the ticket holder up to the day before the trip, and, as with AVLO, the possibility of adding other services.
With respect to Iryo, the difference between its four fares lies in the seating arrangement and comfort, the car and the level of service associated with each fare.
5 on AVLO trains, which also offers discounts of 20 % for large families in the general category and 50 % for those in the special category.
Children under 3 years of age can travel free on both Ouigo and Iryo and children between 4 and 13 years of age have a flat fare of 5 euros and reduced prices, respectively.
Frequencies and seats
AVLO offers eight daily services, four in each direction, between Madrid and Barcelona, and six, three in each direction, between Madrid and Valencia (2,200 seats a day).
Between AVLO and AVE, Renfe currently offers 54 daily frequencies between Barcelona and Madrid, which means that both cities are connected with a high-speed train in each direction approximately every half an hour during most of the day, especially during peak periods.
Ouigo operates ten daily frequencies, five in each direction, both from Madrid to Barcelona and Valencia, offering almost 100,000 weekly seats (99,764) on both routes.
Iryo will offer up to one train every hour between Madrid and Barcelona, with a total of 32 daily frequencies, 16 in each direction.