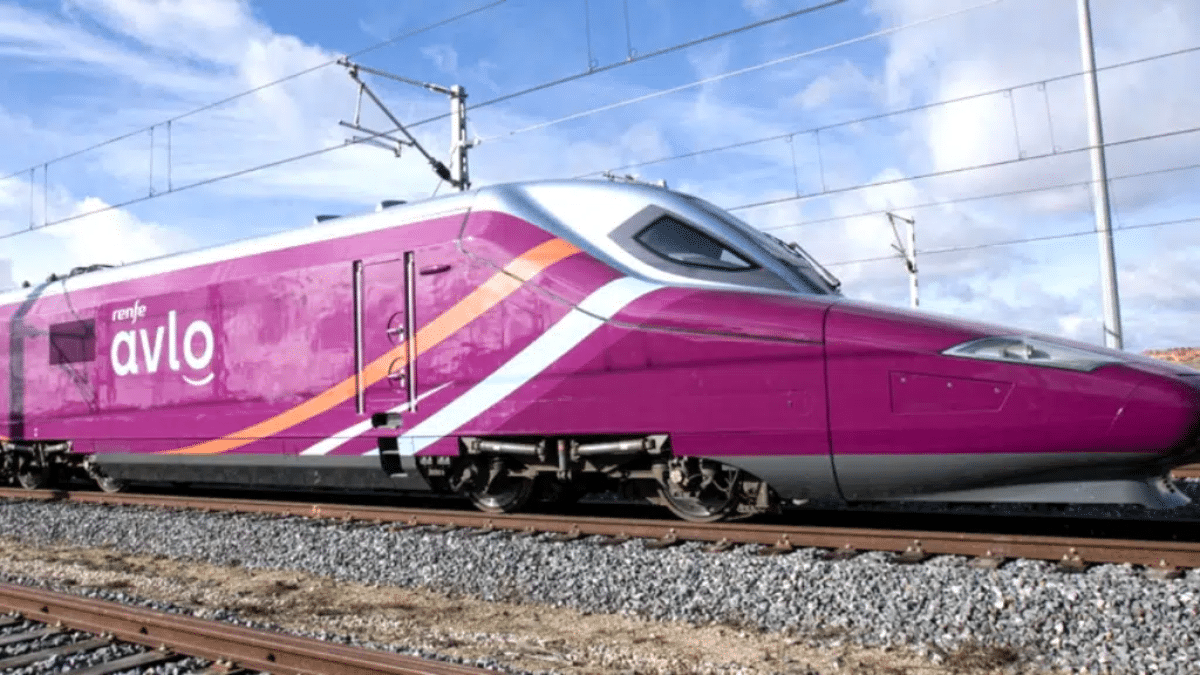 Renfe launches the Avlo between Madrid and Alicante with tickets starting at 7 euros
MOBILITY
|
MARCH 28, 2023
|
LAST UPDATE: MARCH 28, 2023 16:08
NEWSROOM
In this news item we talk about: Renfe
Renfe will start commercial operations of the new Avlo service between Madrid and Alicante this Monday, 27 March, with tickets starting at 7 euros, which can already be purchased on its website.
Renfe's new Avlo train service will offer four daily services (two in each direction) between Madrid and Alicante, which means a daily offer of 1,436 seats, according to the railway operator in a press release.
The four routes will stop in Albacete, and two Avlo trains (one in each direction) will also stop at the stations of Cuenca Fernando Zóbel and Villena Alta Velocidad.
The commercialisation will be in a single class and ticket sales will be managed through a dynamic system that offers the best price available at any given moment for the requested journey.
Additional services
On top of the base price, the customer can add additional services such as seat selection, changes or cancellations and additional luggage. The base price includes a cabin suitcase and a hand bag free of charge.
Children under 14 years of age will have a basic fare of 5 euros, although this ticket must always be accompanied by an adult ticket (a maximum of two children's tickets per adult). Large families can also obtain discounts of 20% in the case of general category and 50% for large families in the special category.
Malaga and Seville
Likewise, Renfe plans to start Avlo services in the southern corridor next June, with trains that will connect Madrid with Seville and Malaga and that will stop at all the intermediate stations of each of these high-speed lines (Ciudad Real, Puertollano, Cordoba, Puente Genil and Antequera).
In principle, there will be four Avlo trains on the southern corridor: two between Madrid and Seville (one in each direction) and another two between Madrid and Malaga (one in each direction), although the timetables and stops have not yet been determined.
After reaching Andalucia, the only remaining corridor is the one to Galicia, although this will require more time, since the international gauge only reaches Ourense and to reach the rest of Galicia it is necessary to change trains or for them to be adapted (the Talgo Avril trains will be able to do so). On the other hand, the high-speed line to Extremadura and the Basque Country is still under construction and studies.