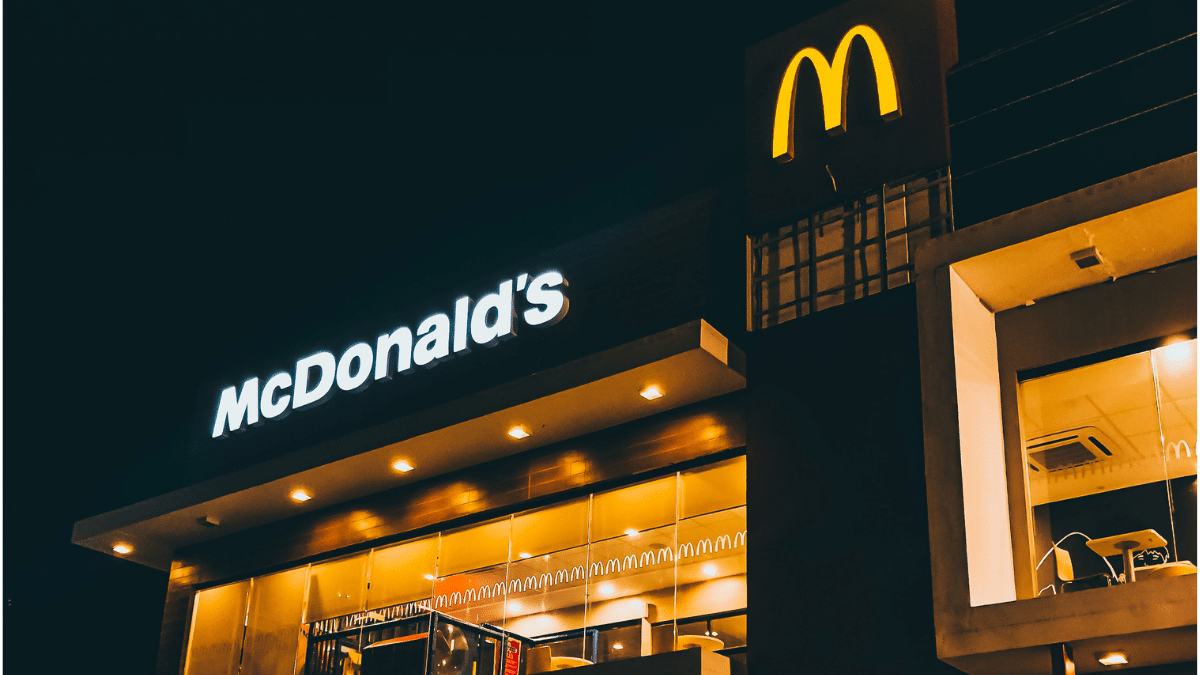 This is how McDonald's Spain's business has been transformed by the pandemic
MOBILITY
|
MARCH 17, 2023
|
LAST UPDATE: MARCH 17, 2023 14:05
NEWSROOM
McDonald's Spain kept its network closed during the first state of alarm (from 14 March to 11 May 2020). Reopenings were staggered and severely restricted in the following months, causing a drop of more than 30% in business and the first losses in its Spanish track record.
Although it was unable to avoid the impact of the pandemic, its climb up the toughest side of the mountain has been brief. The restaurant company returned to around 1 billion euros in sales the following year.
In Spain, product sales account for about half of turnover, with the other half attributable to fees charged to franchise restaurants. According to the annual accounts of the Spanish subsidiary, McDonald's Restaurants, turnover generated by restaurant sales amounted to 136.8 million, while services to franchisees amounted to 164 million.
With regard to product sales, in 2021, 24.53% was concentrated in Barcelona, while Madrid accounted for 23.96%. The third largest geographical region was the Canary Islands (23.92%), followed by Seville (12.78%), Palma de Mallorca (9.02%), Valencia (3.01%) and Malaga (2.78%).
As well as bringing McDonald's Spain close to its pre-health crisis record of 1,165 million, these figures put it back on the path to profitability with a profit of 26.4 million in 2021.
Despite the context, first health and then economic, the brand has continued to expand its national presence. During 2020, it opened 14 new restaurants, which, taking into account the closure of another seven, left the final balance at 534 establishments.
With the opening of 26 restaurants, the network grew to 558 outlets in 2021, setting a new high for the company. However, last year saw an even greater boost with the opening of 28 new outlets, bringing the total to 586 outlets, with a target of 700 outlets within four years.
To achieve this goal, McDonald's plans to invest 250 million euros and to cut the ribbon on around thirty new restaurants a year until 2026. The group currently only operates 48 company-owned restaurants and has more than 120 franchisees, with an average of 4.5 outlets on average.
Reducing the wage gap and commitment to delivery
In 2021, the brand served a total of 500,000 customers daily in its restaurants. Historically, its commitment to the Spanish market has translated into stable job creation, reaching a workforce of almost 22,000 people between its own restaurants and franchisees. More than 57% of its workforce is made up of women.
In terms of pay, during 2021, it undertook a job evaluation and audit. As a result, the pay gap was reduced by 1.8 points compared to 2020, currently standing at 4%, with an average annual remuneration of 21,310 euros.
It has also been committed to sourcing from local suppliers for many years. More than 70% of the volume of raw materials purchased for the production of the products served in the restaurants comes from national suppliers, with the rest coming from EU countries.
The big lesson McDonald's is learning from the pandemic is its commitment to the three 'Ds': digital, delivery and drive thru. The group is implementing a new digital platform (MyMcDonald's) that will transform its digital offer in the drive thru, which was critical during the pandemic in more than 25,000 restaurants. Over the past three years it has expanded the number of restaurants offering delivery services to more than 30,000.