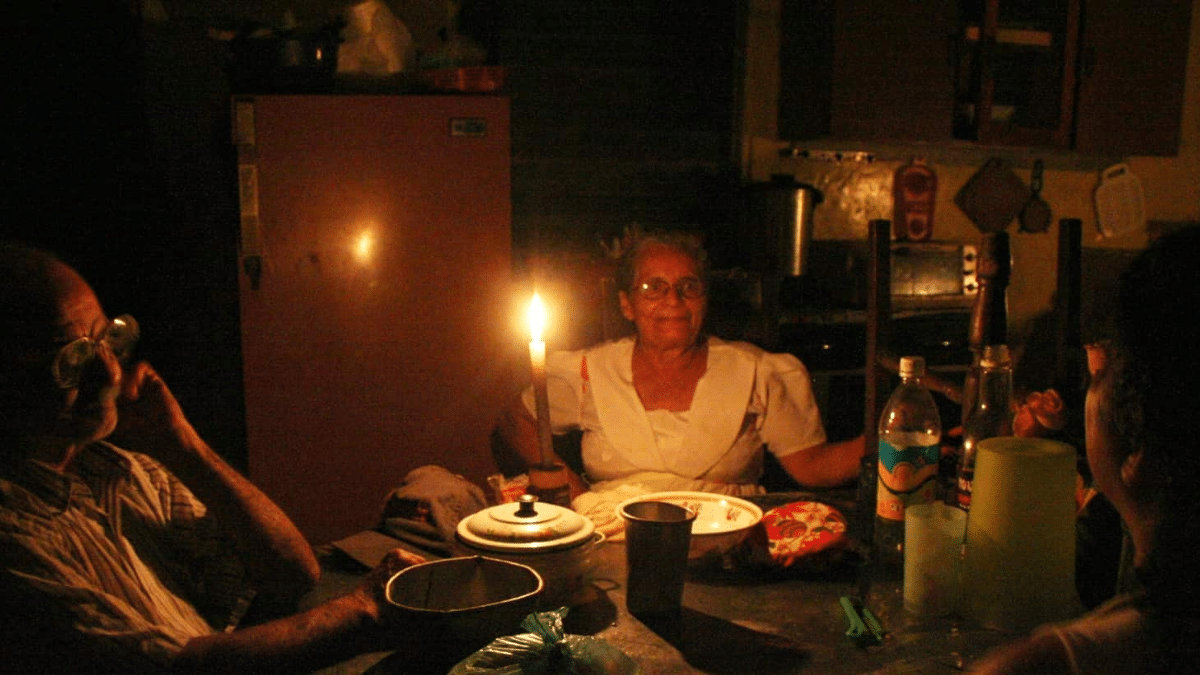 Cuba suffers third massive blackout in less than ten days
COUNTRIES
|
FEBRUARY 22, 2023
|
LAST UPDATE: FEBRUARY 23, 2023 10:25
NEWSROOM
Nine out of 15 provinces in Cuba were left without electricity again in the third blackout to hit the island in just over a week. According to a statement from the state-owned electric company, Unión Eléctrica (UNE), provinces from Cienfuegos to Guantánamo are without power due to a fault in the 220 kV Matanzas-Santa Clara and Matanzas-Cienfuegos lines.
This new massive power outage follows one that occurred last Saturday and lasted for approximately six hours. The week before, a fault in Sancti Spiritus that extended to Guantánamo also left much of the island in darkness.
Causes of blackouts in Cuba
The Cuban government has blamed the US trade embargo as one of the main causes of power outages in the country. According to the government, the lack of spare parts and energy maintenance equipment, as well as the obsolescence of equipment, are the result of decades of US sanctions.
However, government critics argue that the lack of investment in infrastructure and maintenance has also been a key factor. Some power plants in Cuba are up to 40 years old and have experienced significant deterioration.
In addition, the lack of fuel and dependence on energy generation from thermal power plants has also contributed to the energy crisis. Thermal power plants require large amounts of fuel, and due to trade restrictions, Cuba often does not have access to the necessary supplies.
Impact on the Cuban population
Extended blackouts in Cuba have a significant impact on the daily lives of the Cuban population. With the warm and humid climate of the country, the lack of electricity can be dangerous to health, especially for the elderly and young children.
In addition, power cuts also affect the production and distribution of food, as many perishable products depend on refrigeration. It also affects communication, transportation, and other essential services. The lack of electrical power can also affect security, as surveillance systems and emergency services can be disrupted.
In response, the Cuban government has urged the population to reduce energy consumption. President Miguel Díaz-Canel has called on citizens to save electricity at home and to close businesses earlier than usual. He has also asked Cubans to get involved in solving the problem by identifying and reporting those who are stealing electricity.
Conclusion
The energy crisis in Cuba is a complex problem that deeply affects the country's population. While the Cuban government has blamed the US embargo as the main cause of blackouts, critics argue that the lack of investment in infrastructure and maintenance has also been a key factor.