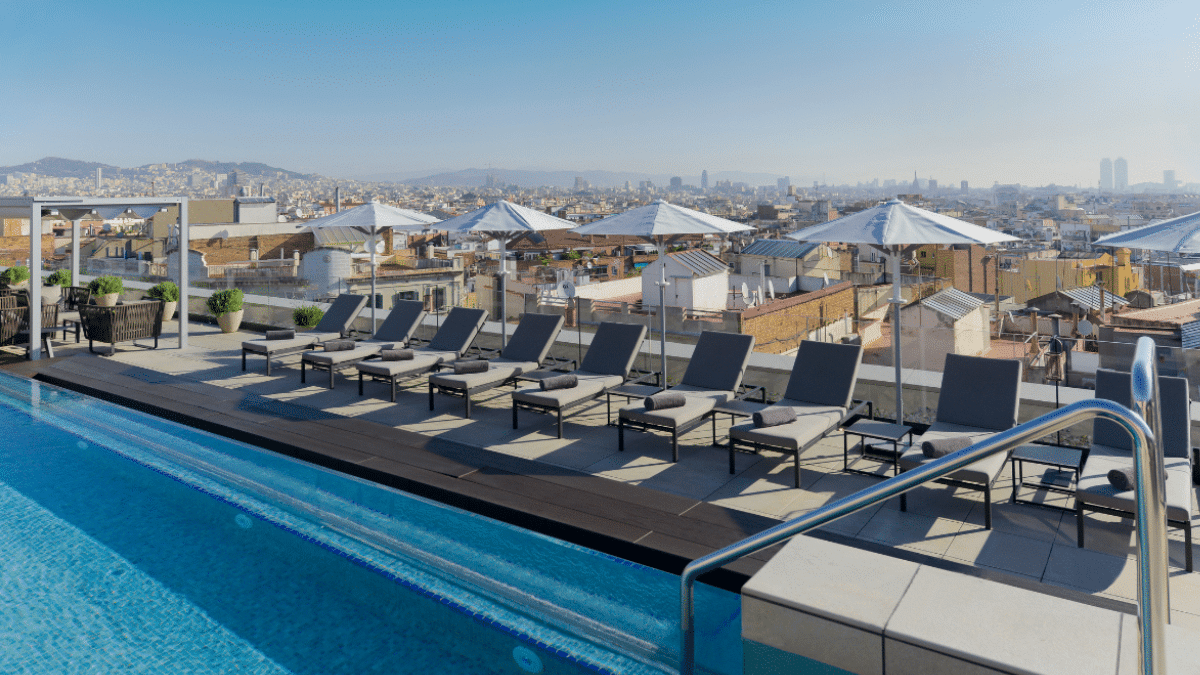 InterContinental Barcelona presents a luxurious Formula 1 experience
COUNTRIES
|
MAY 5, 2023
|
LAST UPDATE: MAY 5, 2023 13:26
NEWSROOM
InterContinental Barcelona, the exclusive five-star hotel located on Montjuïc and overlooking some of the city's most emblematic monuments, invites you to enjoy the Formula 1 Grand Prix in an unbeatable setting of luxury and sophistication.
The perfect combination of adrenaline, motor and speed is combined with calm and relaxation, in a unique and exclusive proposal that will not leave you indifferent. Thus, InterContinental Barcelona presents two sophisticated options for lovers of this sport to enjoy the world championship in the most special way, which will be held on 4 June in Montmeló.
A unique experience to live the F1 Grand Prix in a 5-star setting
InterContinental Barcelona offers an ideal option to spend a luxury weekend with all the comforts. The proposal includes a night in one of its spacious rooms, of course, with an extra large bed and sheets and cushions made exclusively with natural fabrics and Egyptian cotton that will transport you to an absolute rest. It also offers an exquisite breakfast in Arrel, the hotel's gastronomic space with an impressive open kitchen, which pays homage to the land and its products through its culinary proposal.
The hotel has a unique space to disconnect, the InterContinental Spa, one of the largest in the city, which allows you to relax after a long day enjoying the Formula 1 in Montmeló. A real oasis of relaxation and disconnection with a large water area, hydrotherapy pool, water beds, cold area or hammam… among many other options.
This experience is completed with a helicopter transfer to Montmeló. The Intercontinental Barcelona hotel exudes elegance and represents discreet luxury, a magical union to complement a day of motor racing at the Circuit de Montmeló.
Accommodation in the Presidential Suite, gastronomic experience at Quirat and VIP helicopter transfer.
The hotel offers the most exclusive and sophisticated alternative for Formula 1 lovers. This exquisite proposal consists of a night in the Presidential Suite, the most spacious room available in the hotel (182 m2). The impeccable and elegant space consists of a living-dining room with an integrated kitchen area and two bedrooms. Located on the fifth floor, this suite is the perfect place to enjoy tranquillity and experience luxury like never before.
In addition to enjoying an exceptional breakfast at Arrel or access to the InterContinental Spa, this option includes the exquisite 24K Tasting Menu at Quirat, the restaurant advised by Víctor Torres, the youngest chef in Spain to win a Michelin star. This exclusive proposal also includes a helicopter transfer to and from Montmeló, and of course a VIP transfer to and from the airport and heliport.