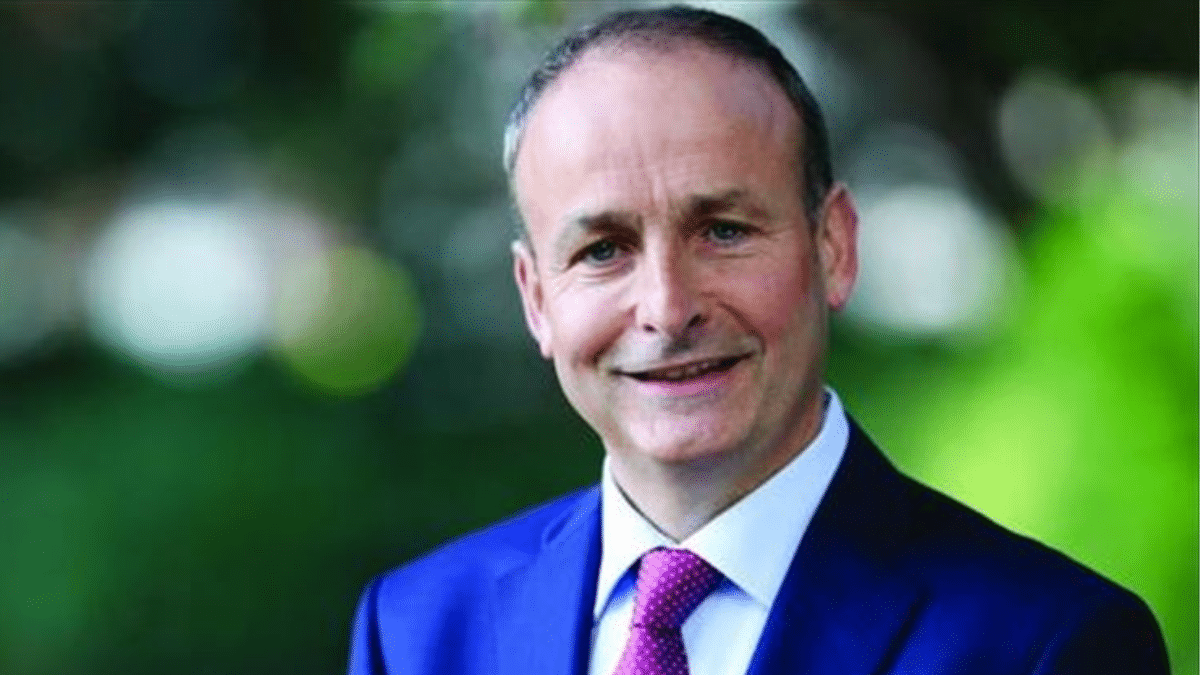 Irish government sees "substantial and serious" steps to unblock Northern Ireland protocol
COUNTRIES
|
FEBRUARY 21, 2023
|
LAST UPDATE: FEBRUARY 21, 2023 10:59
NEWSROOM
The Irish Minister for Foreign Affairs and Defence, former Taoiseach Micheál Martin, has highlighted the "substantial and serious" progress made by the European Union and the United Kingdom in recent months to unblock the Northern Ireland protocol agreed after Brexit and, although he avoided answering whether he believes there will be an agreement this week, he did stress that both parties are "in the spirit of solutions".
"One is hopeful that there will be progress this week, but it is not for me to speculate on that now", Martin told the press in Brussels, on his arrival at a meeting of EU foreign ministers, to later consider that there is still work to be done for "clarifications and some detail".
"The EU and the UK remain committed to it, it will be up to them to decide when the process is fully concluded," reiterated the head of Irish diplomacy, who took advantage of his trip to the EU capital to meet with the European Commission vice-president in charge of negotiations with the UK, Maros Sefcovic.
Martin insisted on valuing how Brussels and London have managed to "build trust" after the change of government in Downing Street, which after two years of "very slow" negotiations under Boris Johnson has given way to four months of "good progress, genuine involvement and trust".
Just this weekend, British Prime Minister Rishi Sunak and EU President Ursula von der Leyen gave a further sign of the good feeling by meeting in the margins of the Munich Security Conference and then issuing a joint communiqué to mark the "good progress" in the context of the protocol for Northern Ireland. The day before, Sunak travelled to Belfast to explain the state of negotiations to Northern Irish political parties.
Von der Leyen and Sunak agreed that "very good progress has been made in finding solutions", according to the agreed communiqué, which still warned that "intensive work" at technical and ministerial level would be needed "in the coming days".
As part of the divorce settlement, the EU and the British government agreed that after the break-up, a series of controls and other conditions should be imposed on the passage of goods from the rest of Britain to the Northern Irish province, with the aim of allowing Northern Ireland to remain part of the Single Market without reintroducing a guarded border in Ulster.
Boris Johnson's government unilaterally decided to break with the application of the protocol for Northern Ireland on the grounds that it seriously damaged its interests, a step that the EU took to the EU Court of Justice as a breach of an international treaty.
With the changeover in Downing Street, contacts have improved in tone between the parties and progress has been made, with initial points of agreement being announced on elements such as extending flexibility in controls on veterinary medicines and facilitating the exchange of data.