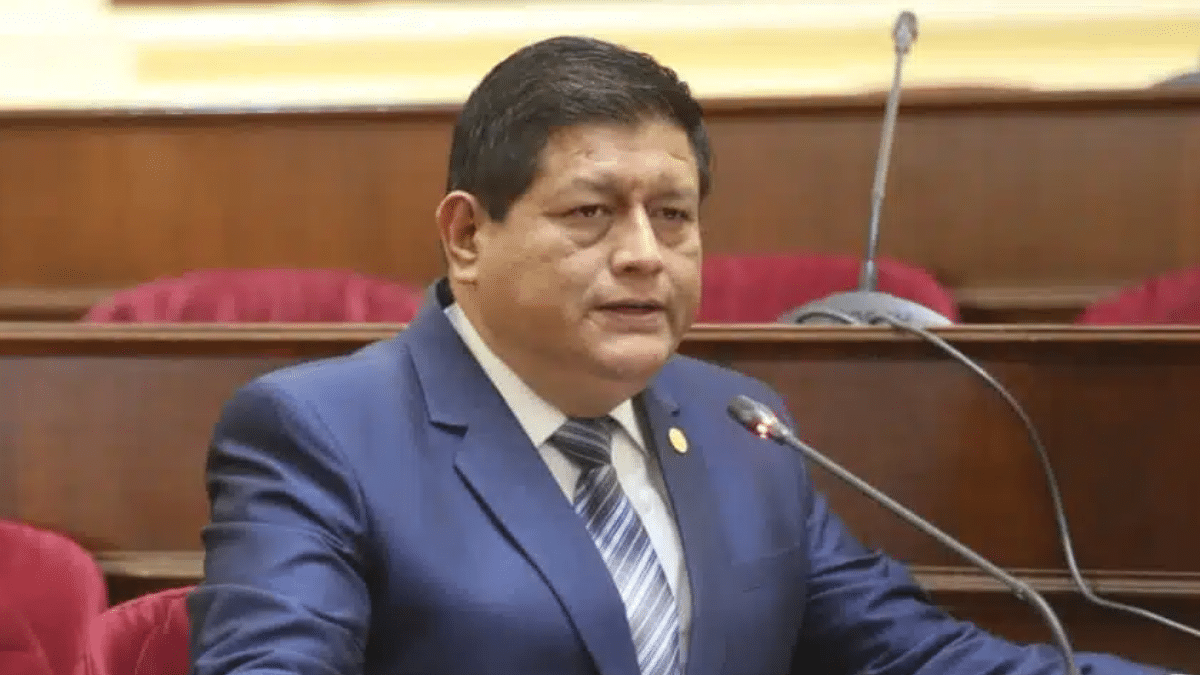 Pedro Castillo's lawyer asks IACHR for his release and reinstatement as President of Peru
COUNTRIES
|
FEBRUARY 22, 2023
|
LAST UPDATE: FEBRUARY 22, 2023 13:48
NEWSROOM
The defence lawyer of Peruvian coup leader Pedro Castillo, Walter Ayala, has filed a petition with the Inter-American Commission on Human Rights (IACHR) to request the release of his client and his reinstatement as head of state. Ayala has justified his petition by the lack of attention by the Judiciary to an appeal seeking to annul the presidential vacancy for permanent moral incapacity, with which Castillo was sanctioned after staging a coup d'état on December 7, when he announced the illegal dissolution of the Congress of the Republic.
According to Ayala's position, Castillo should have been vacated with 104 votes, as the parliamentary regulations establish this hurdle when, for urgent reasons, a motion of vacancy must be presented and voted on, bypassing the regular parliamentary procedure. However, there were only 101 votes for the removal of the former head of state. Pedro Castillo is currently serving 18 months in pre-trial detention in Barbadillo prison while he is investigated for the alleged crimes of rebellion and conspiracy.
The Public Prosecutor's Office has formalised the preparatory investigation against the former president for allegedly committing the crimes of aggravated criminal organisation, aggravated influence peddling and simple collusion. This occurred after Congress approved the final report of the constitutional complaint presented by the head of the Public Prosecutor's Office, Patricia Benavides.
It should be noted that Castillo's defence lawyer, Walter Ayala, is being questioned for his actions in the promotion process in the Armed Forces, along with former presidential secretary Bruno Pacheco. The complaint came from the former commander of the army, José Vizcarra Álvarez, who claimed that the two men unlawfully demanded that he intervene in the promotions of two colonels who were sympathetic to the government, something he refused to do.
According to Vizcarra, his refusal cost him his retirement. This allegation led to Ayala's downfall, and he resigned before Congress censured him. Ayala then announced his decision on Twitter, assuming "total political responsibility" and proclaiming that he had "demonstrated reliable, loyal and correct performance in the process of the census and military revelation".
When his resignation had not yet been accepted by Pedro Castillo, the then public prosecutor, Zoraida Ávalos, announced the opening of an investigation into Ayala for the "alleged pressure exerted" to promote military officers sympathetic to the leftist government. The Public Prosecutor's Office stated that the preliminary investigation would be carried out against the former Minister of Defence and those responsible for allegedly committing the crimes of abuse of authority and illegal patronage, as provided for and sanctioned in the Criminal Code.