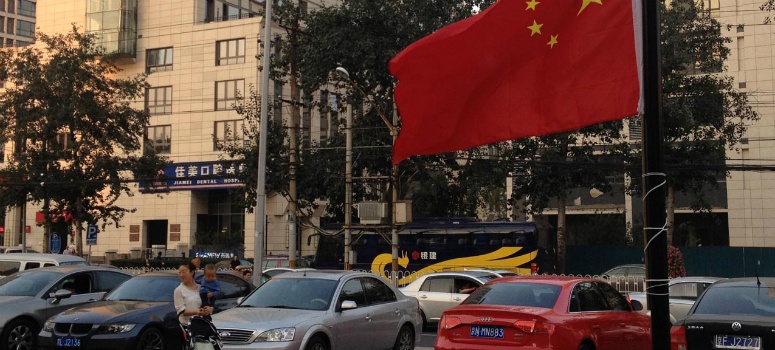 New business opportunities in China: new sectors will open to foreign investment
FINANCE
|
MARCH 28, 2019
|
LAST UPDATE: MARCH 28, 2019 18:28
pnicolas
This Thursday the Premier of China, Li Kequiang, announced that by late June China will have reduced the total number of industries closed to foreign investment, the so-called "negative list", according to Chinese state news agency Xinhua.
At the opening ceremony of the Boao annual economic forum, known as the 'Davos of China', the leader ensured that the list "will only be reduced" and in no case will new industries be closed to foreign investment.
Along these lines, Li promised that the services, telecommunications, health and education industries will be opened further; as well as the finance sector, including banks, insurance companies and financial institutions.
Regarding the recently approved new law on foreign investment, which will enter into force on 1 January, the Chinese Premier stressed that authorities are already reviewing all regulations that conflict with this law to "abolish or review them".
"China treats domestic and foreign companies equally, and protects the rights and interests of all types of businesses", said the leader, recalling that forced technology transfers "are not permitted" under the new legislation.
As for the slowdown in the Chinese economy—which grew by 6.6% last year—, Li highlighted that the Government has already taken "significant countermeasures", which have led to "positive" results in stabilising economic growth.
However, the Chinese Premier admitted that economic instability and uncertainty are "growing considerably", with external risks that are "on the rise", which could lead to a certain level of "volatility" in the country's monthly and quarterly growth.
In fact, according to data from the National Office of Statistics, the Asian country's unemployment rate rose up to 5.3% between January and February, compared to 4.9% recorded in December last year.
Li's speech coincides with the start of a new round of negotiations between China and the US in Beijing, in which both powers aim to reach an agreement that will bring an end to their trade disputes.
During the forum, which will continue until tomorrow, the Chairman of the China Development Bank, Zheng Zhijie, said that since 2013 the body has funded over 600 Strip and Route projects, the billion dollar worldwide investment project promoted by Beijing.
According to Zhijie, these investments total 190 billion yuan (28.24 billion dollars and 25.11 billion euros).