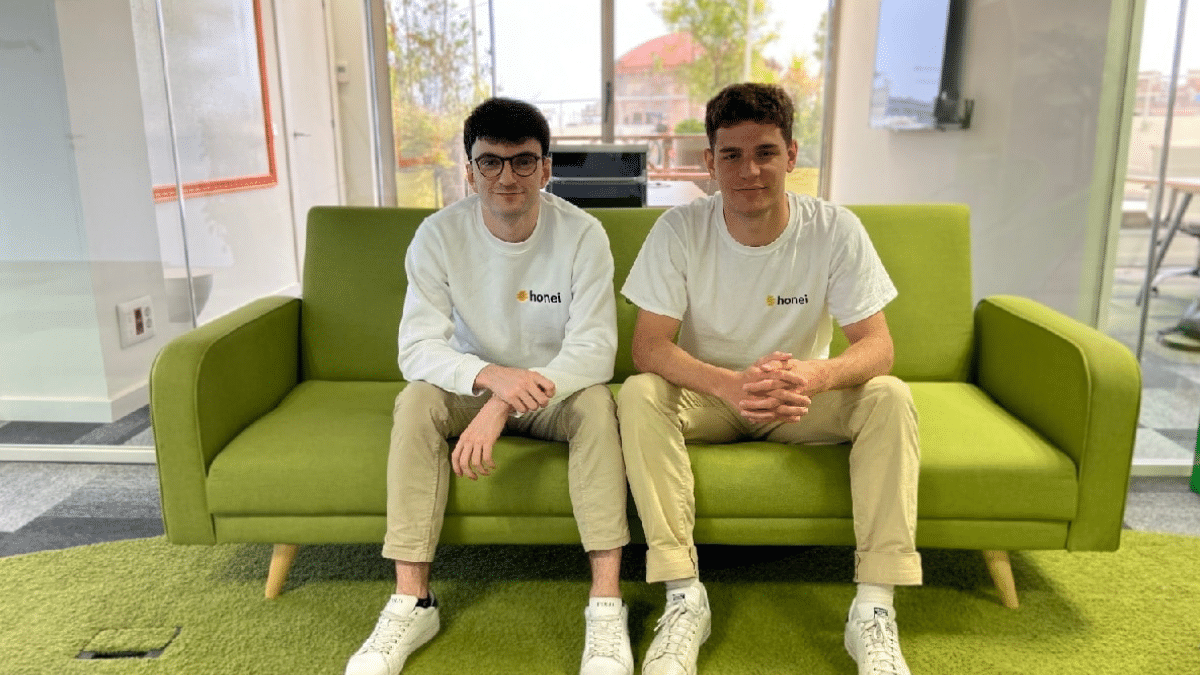 Honei closes its first round of funding with a goal of 1,000 restaurants
GASTRONOMIC
|
APRIL 24, 2023
|
LAST UPDATE: APRIL 24, 2023 13:34
NEWSROOM
Honei, the platform that allows you to order and pay from your mobile phone in restaurants closes its first round of funding of 650,000 euros. The company, founded by Bernat Relats and Sergi Borja, with this first round wants to invest in human talent to reach 30 employees, develop new features and expand commercially throughout the country.
In this first round of 2023 have been added to the company prestigious investors such as David Baratech, Sergi de Pablos (Founders of Yaba and Ulabox), Alberto Bonhomme (Founder Instamaki), Bernat Ripoll and Javi Fondevila (Founders Holded), Jesús Monleon (Founder of Seedrocket, Oferium and Trendier), Marek Fodor (Founder of Kantox and Atrápalo) and influential entrepreneurs in the restaurant sector.
Bernat and Sergi are two very young entrepreneurs who, at just 23 years of age, have created an innovative proposal for restaurants in our country. This is recognised by the first prize obtained in the 28th edition of the Seedrocket competition for entrepreneurs, among the 300 participating companies.
Currently, the company already has more than 250 restaurants such as 4latas, Comess Group, La Taqueria, Big Al's and Secrets by Farga, among many others, that rely on Honei's technology for their operation. A figure that, with this round of investment, aims to reach 1,000 restaurants in less than a year.
Honei, a differential tool
Honei integrates with the main restaurant management systems, which is a key point for restaurateurs to obtain the greatest advantages in their daily operations in a practically automatic way.
In a sector where there are several online ordering applications for restaurants, Honei stands out from the rest thanks to being the first platform that specialises in table orders. This allows it to offer a value proposition that generates advantages such as knowing the diner's tastes, the number of visits to the restaurant and the average ticket, among others, in order to build customer loyalty and increase business profits.
With Honei, the diner scans the QR, orders and pays, without waiting or downloading. And the restaurant increases turnover, table rotation, doubles the number of Google reviews and optimises the waiters' working time. A system that provides a solution to the shortage of staff in the hospitality sector.