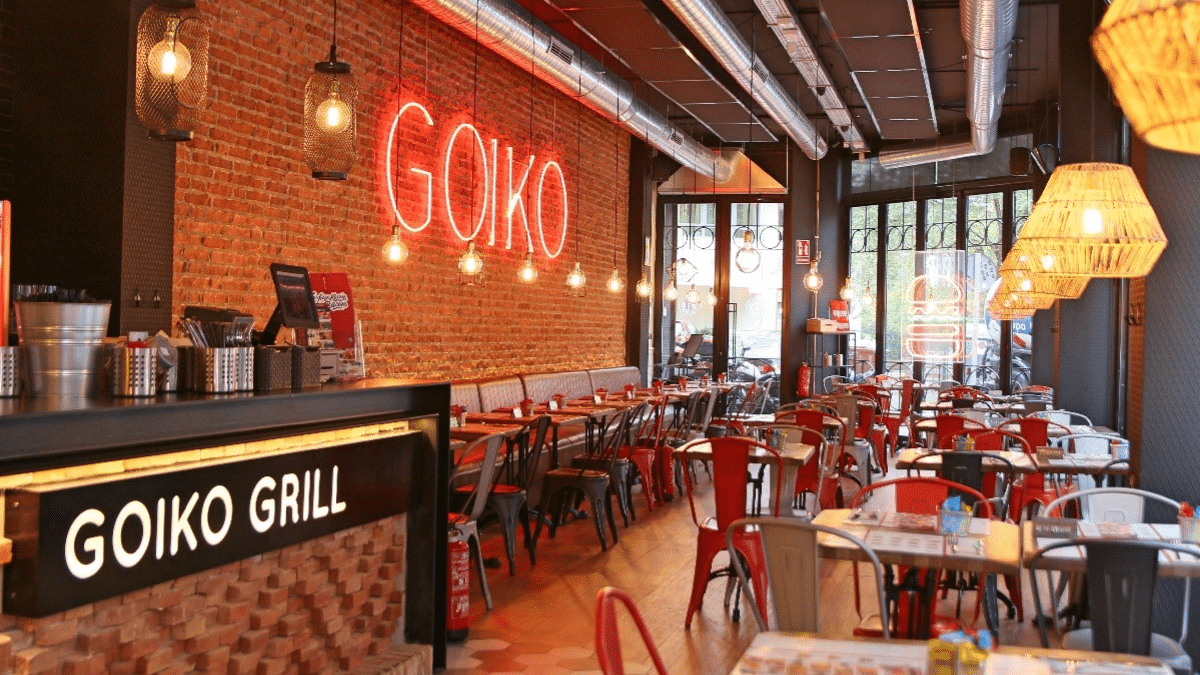 Goiko reaches 120 million euros after increasing sales per restaurant
GASTRONOMIC
|
OCTOBER 2, 2023
|
LAST UPDATE: OCTOBER 2, 2023 9:55
NEWSROOM
The hamburger fever has clear winners. One of the most notable is Goiko, which has maintained sustained and exponential growth throughout its ten years of activity. Even the pandemic bump served as an impetus to strengthen its brand and company.
If 2021 was the year in which it surpassed the 100 million turnover barrier, in 2022 Goiko reached one hundred premises. Quite a milestone for a company that, contrary to the growing trend towards franchising, operates its entire network under management. A business model that is supported by the fact that the company increased its sales per restaurant last year.
This improved performance led the burger chain to increase its revenues to 121.5 million euros in 2022, with hardly any health restrictions in place. This figure represents an 18% improvement on 2021 sales, thanks to the 15 openings carried out by the brand in Spain and the recovery in restaurant consumption.
Among other achievements, the last financial year has seen the consolidation of the Basics by Goiko business model, focused on the sale of smash burger at an affordable price, after achieving record sales every month since September 2022. In view of this evolution, the group has planned seven openings during 2023, most of which have already been executed.
However, the complex economic environment, which in the sector is manifested in a high increase in production and raw material costs, pushed Goiko's operating expenses to over 45 million euros. This situation, added to the financial effort of the openings, led the company to close the year with a loss of 5.1 million euros, compared to a profit of 856,863 euros in 2021.
In terms of employment, Goiko had 1,487 workers at the end of 2022 after creating 278 new jobs. In its latest management report, the brand highlights that "given the dispersion of our premises throughout the country and the number of existing premises, none of these are materially relevant in themselves for the group as a whole.
With regard to 2023, Goiko is aiming to carry out 20 openings and continue its internationalisation beyond France, the market it entered in 2020.