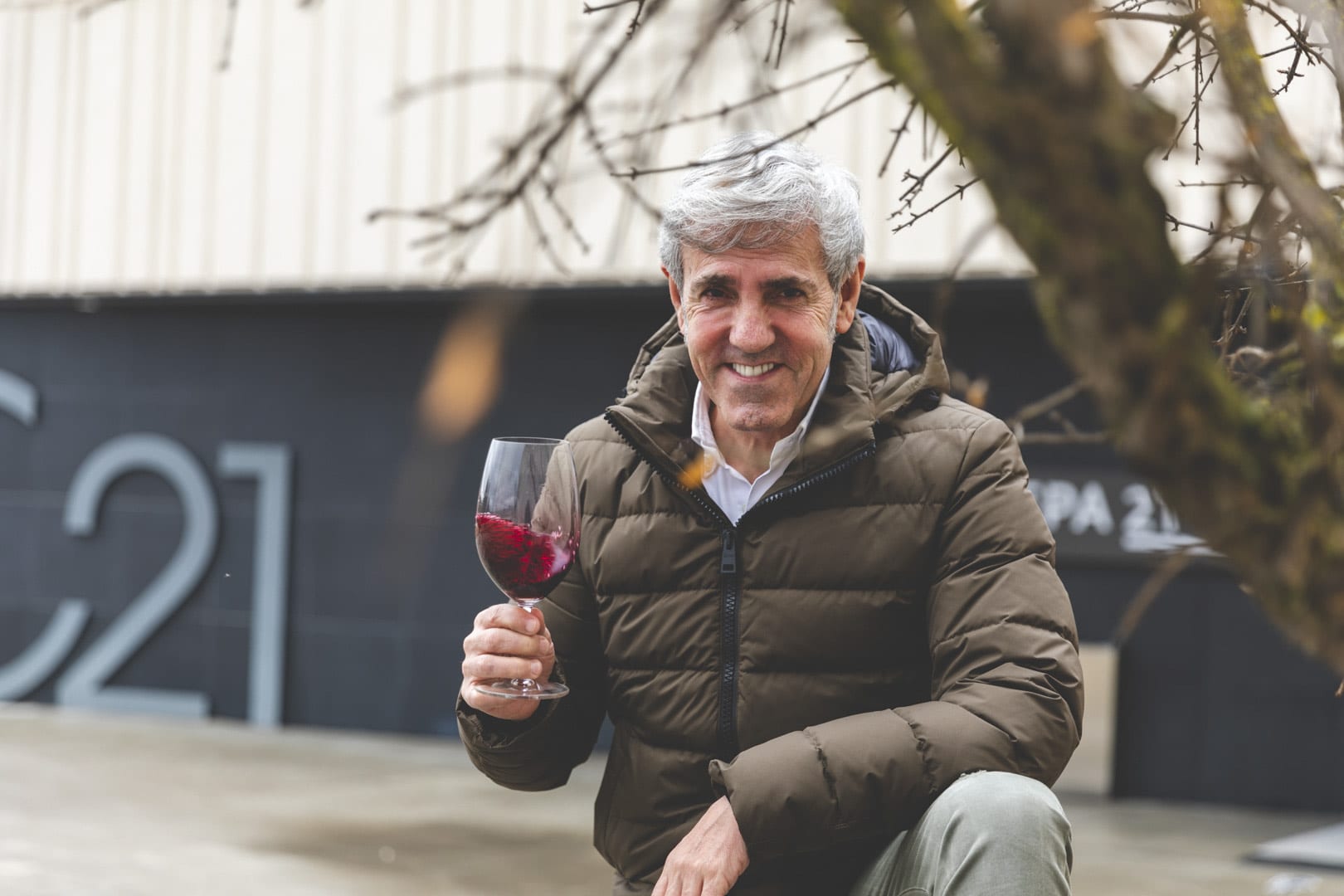 José Moro, a winemaker with a historic flavour
GASTRONOMIC
|
JULY 4, 2023
|
LAST UPDATE: JULY 4, 2023 11:04
NEWSROOM
José Moro Espinosa has a privileged place in the gallery of Spanish wine portraits. A pure example of Ribera del Duero, he is in the mythical line of the Emilio Moro family, grandfather and father, from whom he has received an impressive legacy of knowledge and wisdom of the countryside. José is a winemaker of international renown, who has travelled the continents with a bottle of wine in his suitcase, and who has interpreted in an avant-garde key the plural dimension of something that needs to be told. And sung, because this hyperactive inspirer of wines has not only been linked to critics and gastronomy officials, but also to top journalists, artists, the best sportsmen and women, and in short, the who's who of this country and many others.
This innate talent for oenological communication, this elegant passion for seducing any audience with a glass of wine, is an emotional and cultural background that is expressed in everything he does. For more than three decades he has been at the helm of the Emilio Moro family winery, and according to the income statement, his turnover has been increasing exponentially, in step with a notorious international expansion. This has led him to the complicity of those who rate his wines in the wine guides, and to an ever-increasing knowledge of these labels. After a process of dissensions in the house, José Moro has decided that the essential axis of his creativity and oenopathic vision will be Cepa 21.
This winery, which was born as a talented experiment in the search for modernity and renewal in Ribera, is today the field of ideas of this highly personal winemaker. In its beginnings, the winery even had many famous accomplices from the world of art and sport, and today it expresses José's unique personality. All this evident knowledge of the terroir, this DNA of generations, is revealed in an overflowing and joyful way in the red wines that in these years have already acquired the value of Law. This is the case of the wine that gives its name to the winery, a pure expression of the balance between fruit and ageing, and which now in the 2020 vintage acquires even greater length in all its thirds.
In addition, Malabrigo and Horcajo are wines of plot, of genuine contemporaneity with a superb combination between power and figure, in both cases to be enjoyed for long years and we cannot forget the red of simpler workmanship such as Hito, ideal for the kick bar, meals and eternal chats with friends and flirting.
José Moro's never-ending challenge is to give depth to this house based on respect for viticulture, a commitment without rhetoric to sustainability, which has even led him to obtain environmental certifications of real prestige, and to defend renewable energies to the hilt. Not forgetting initiatives of an artistic nature from New York with the painter Domingo Zapata in Times Square, to the sponsorship of the "Fashion art to Wear" collection, in which the world of fashion and art have recently had a presence in Madrid.
The personality of a great man. And this is how he is valued by his friends, because as Aristotle thought, if there is no justice, there is no friendship. Olé you, José.