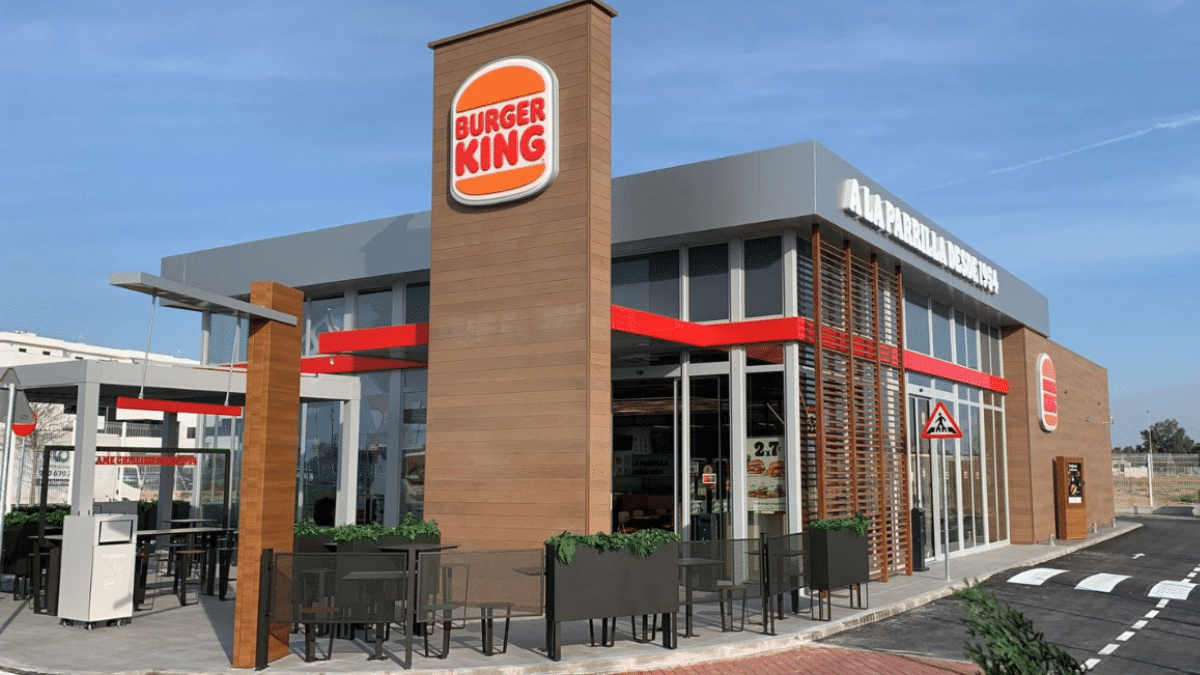 The owner of Burger King in Spain is fine-tuning the machinery ahead of its IPO.
GASTRONOMIC
|
JULY 31, 2023
|
LAST UPDATE: JULY 31, 2023 16:29
NEWSROOM
Restaurant Brands Iberia (RBI) has its sights set on the next. By mid-2024, the owner of Burger King and Popeyes in Spain intends to be listed on the Madrid Stock Exchange as part of its expansion and growth plans.
Within the roadmap defined by the group, one of the objectives is to double its size, up to a turnover of 1,400 million euros and an ebitda close to 250 million. These records would allow RBI to reach a valuation of around 2,400 million euros at the time of its jump to the stock market. Last year it generated €792 million in sales through its own Burger King outlets.
According to the latest figures provided by the company, its business is developing in line with expectations. The restaurant operator has invested 55 million euros in its development plan from 1 January 2023. Likewise, during the first half of the year, it has opened nearly 40 establishments, almost 50% of which correspond to Burger King and around 50% to Popeyes.
In this sense, the company has achieved a 16% growth compared to the same period last year, basing its strategy on operational experience, digitalisation and expansion, he points out. During this first half of the year, it has created 1,086 jobs in both countries, more than 90% of them corresponding to employees of the Group's own restaurants, with more than 30,000 workers in total.
"We are very satisfied with the development of the first half of the year and we are very confident about the second half. Our growth plan will accelerate, and we foresee 100 new restaurant openings between now and the end of 2023, with an investment of 150 million euros and generating around 2,000 new jobs. In total, we will reach 900 of our own establishments, reaching 1,300 between our own establishments and franchises", explained Gregorio Jiménez, president of RB Iberia.
"An important fact to highlight is that we will exceed 100 Popeyes stores in Spain and, in total, we will exceed 1,100 Burger King in the Iberian Peninsula", he added. The Community of Madrid and Andalusia are the two territories with the greatest presence of the brand, and they are very close to reaching 200.
Popeyes, a brand specialising in chicken, will exceed 100 centres this summer and continues to expand its presence in Spain. This first half of the year, the brand has landed in Cordoba and Toledo and in the coming months it will land in provinces such as Álava and A Coruña.ç
Sustainable development
Sustainability along the entire value chain will continue to be a key pillar of the growth strategy of the Group's brands, focusing mainly on three areas of action: energy efficiency, circular economy and sourcing, and sustainable mobility.
Nearly 70% of the openings in the first half of the year are in the Free Standing construction format: buildings with more than 50 eco-efficiency measures. By way of example, 50% of Burger King and Popeyes' own fleet of home delivery scooters is now electric and more than 200 restaurants have already installed photovoltaic panels for solar self-consumption and chargers for electric vehicles.
The Group has 80% local suppliers, reaching even 90% with some of the brands. It establishes long-term relationships with them in order to obtain the best raw materials.
Universal accessibility for people with disabilities is another fundamental value for the catering group, which promotes their integration both in the restaurants and in the central offices, reinforcing its awareness and support with the integration of these people in the organisation. It currently has more than 270 employees with functional diversity on its staff, 14% more than the previous year.