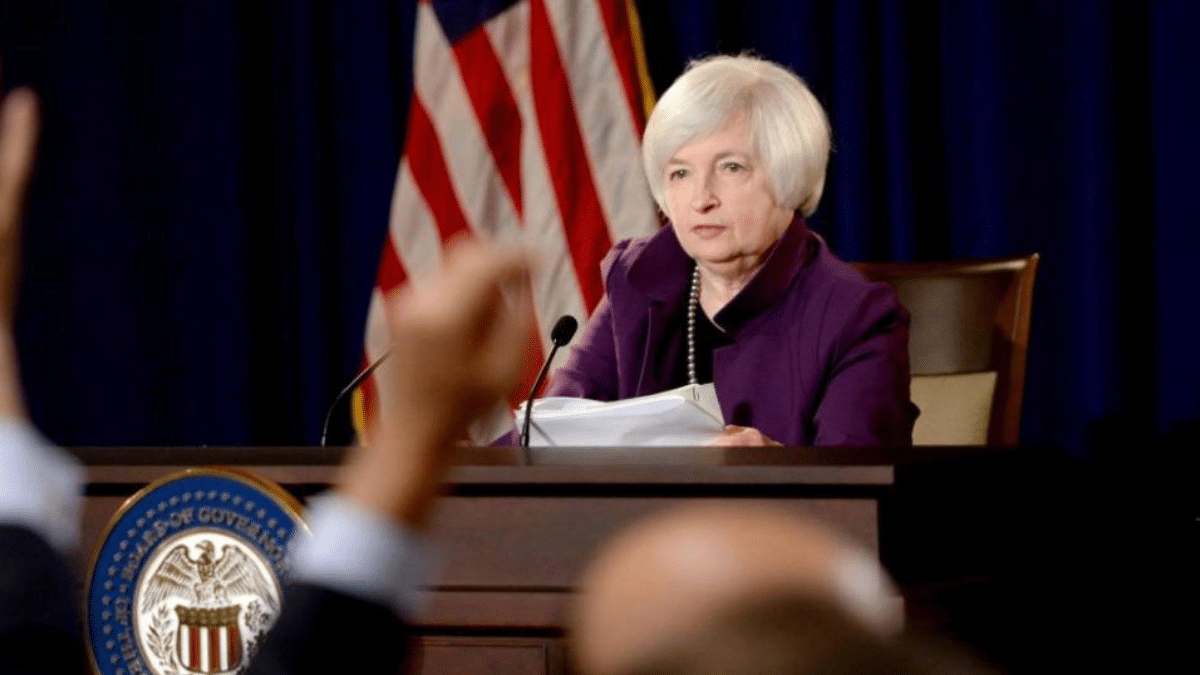 US Treasury Secretary Janet Yellen rules out bailout of Silicon Valley Bank
COUNTRIES
|
MARCH 13, 2023
|
LAST UPDATE: MARCH 13, 2023 12:56
NEWSROOM
U.S. Treasury Secretary Janet Yellen on Sunday ruled out a bailout for Silicon Valley Bank (SVB) and tried to distance herself from the 2008 financial crisis situation as the regulator seeks a buyer for the bank that was seized on Friday.
Speaking on CBS's "Face the Nation", Yellen said the government would not resort to a bank bailout but acknowledged there are concerns about SVB's depositors, many of them start-ups, and said authorities "are focused on trying to respond to their needs".
The California-based bank announced last Wednesday that it would seek a capital increase to try to address its financial difficulties, which had led it to shed about $21 billion worth of investments at a loss of about $1.8 billion.
That announcement led many customers to withdraw their funds, prompting regulators to close the bank on Friday due to a lack of liquidity, and the company's stock price subsequently plunged, which in turn affected the broader banking sector, both in the United States and elsewhere.
The Federal Deposit Insurance Corporation (FDIC) announced that SVB will reopen tomorrow, Monday, and that customers with guaranteed deposits – up to $250,000, according to US regulations – will have access to their money, but most are above that amount, according to specialised media.
Fearing a contagion effect to regional banks in the US, the official said in the programme that the country's banking system is "safe and well capitalised", and attributed SVB's collapse to the Federal Reserve's policy of raising interest rates to control inflation.
He added that the regulator is considering the "options available" to straighten out the situation, including the purchase of SVB by another entity, which Bloomberg reported on Sunday that the FDIC has initiated an auction process that could end in a few hours.
Bloomberg says the FDIC, which took control of the bank on Friday, opened the auction process on Saturday and will accept final bids on Sunday night, but it could end without results.
CNBC reported that, if no buyer is found, authorities are considering other options, such as a protection mechanism for unsecured deposits of more than $250,000 or a Federal Reserve banking facility to support institutions exposed to SVB.
Meanwhile, nearly 500 private equity firms have signed up to an open letter following the regulatory intervention, pledging to support SVB and encouraging their partners to "resume" their relationship with the bank if it is "acquired and appropriately capitalised".
The leader of the US House of Representatives, Republican Kevin McCarthy of California, said today on Fox's "Sunday Morning Futures" that he expects the federal government, which is working with the banking regulator against the clock, to make "some announcement before the markets open" tomorrow, Monday.