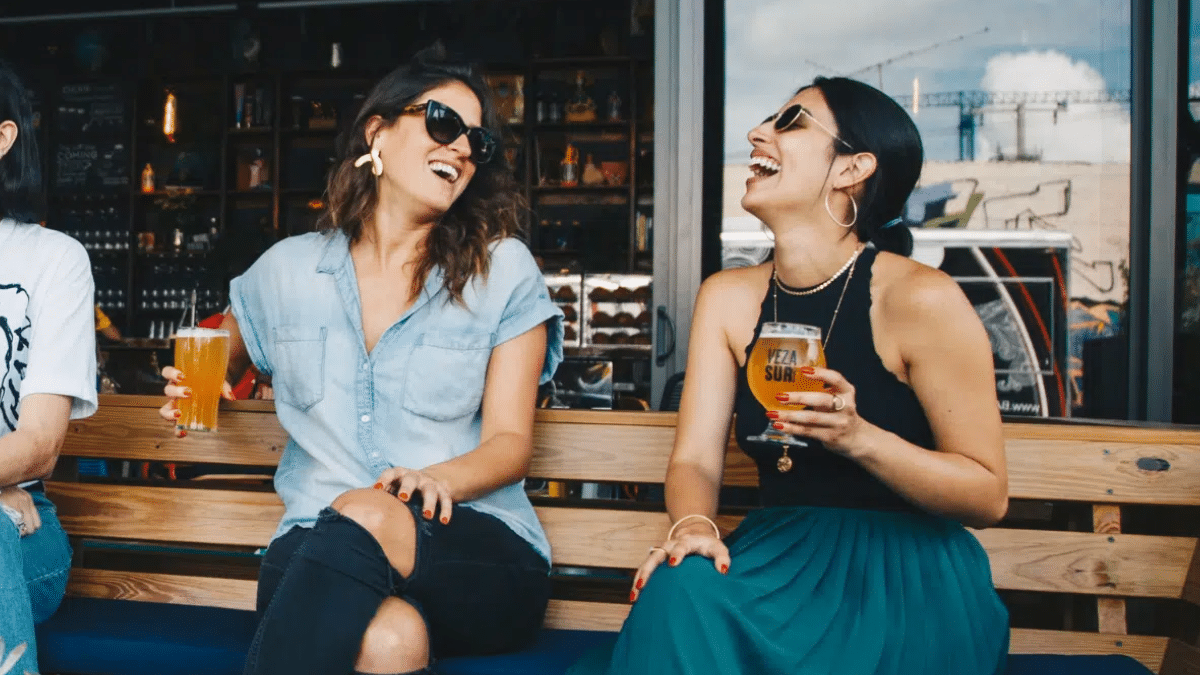 Eight plans for the San Isidro long weekend
GASTRONOMIC
|
MAY 12, 2023
|
LAST UPDATE: MAY 12, 2023 13:42
NEWSROOM
One of the most traditional long weekends of the year has arrived and what better place to celebrate it than in Madrid. In addition to chotis, chulos, chulapas and rosquillas, during these days the capital also hosts other proposals such as immersive museums, exhibitions and beer festivals… What's your favourite plan?
The museum where dreams come true
From 6 May to 30 July, the innovative exhibition Postology: Museum of Dreamers arrives at Espacio Ibercaja Delicias. Directly from Milan, Museum of Dreamers arrives in the capital after conquering Italy last year with its 16 installations dedicated to the dreamers.
The exhibition features a route made up of fifteen installations, including suspended swings, a pastel-coloured ball pool and a flower tunnel, among other proposals.
Get your tickets through this link.
Beermad Festival
Beermad 2023 celebrates its 9th edition from 12 to 15 May. Enjoy the most important beer event in the capital, where you can taste more than 170 different varieties at the Pabellón de Cristal in Madrid's Casa de Campo.
True to its tradition, the festival will feature entertainment for all ages and live musical performances. In addition, in this new edition, you will be able to pair your beers with a wide gastronomic offer from 16 food stalls, with high quality dishes for all tastes.
Get your tickets through this link.
Loving Picasso exhibition at Opera Gallery Madrid
Works by Alex Katz, Joan Miró, Alexander Calder, Antonio Saura, Keith Haring, Antonio Saura, Miquel Barceló, George Condo, Fernando Botero and Pablo Picasso himself make up the first exhibition of the recently inaugurated Opera Gallery in Madrid. Loving Picasso is a representation of the influence, legacy and ways of honouring the work of the painter from Malaga on other contemporary and current artists, both national and international, in more than 60 works on display alongside a spectacular renovation of the space.
The exhibition can be visited from Friday 12 May until Sunday 11 June. The gallery is open from Monday to Saturday, from 10:00 to 19:00, and on Sunday from 12:00 to 17:00.
Location: Calle Serrano, 56 (Opera Gallery).
Metro: Serrano (L4) and Núñez de Balboa (L5 and L9).
Tapeo in San Isidro for more than 50 venues
Cervezas El Águila presents the first edition of Verbenas Sin Filtrar: Tapeo en San Isidro, which is going to take place from 11 to 21 May in more than fifty catering establishments in Madrid. All of them will prepare a special tapa for the occasion, which will be served with an El Águila beer and a fresh blue carnation (while stocks last).
Fun at BAM Karaoke
BAM Karaoke Box, inspired by the Asian karaoke box concept, reinvents urban entertainment thanks to an innovative concept that offers its customers a karaoke experience with private rooms for groups.
After conquering Paris, in 2019 it lands in Madrid, in the Recoletos neighbourhood, and at the end of 2022 it opens its second venue in the capital. BAM Karaoke Box Luchana joins Recoletos to continue offering the continue offering the best karaoke experience. The rooms are not only completely soundproofed but also prepared so that you can place your order and enjoy the different snack options and the best signature cocktails without leaving your room. This experience can be enjoyed from only 5 euros per person per hour.
Art Factor Exhibition – The Pop Legacy in Post-War Italian Art
After visiting Bratislava, Warsaw and Athens, this travelling exhibition will be installed at the Italian Institute of Culture in Madrid until 24 June to demonstrate that, in addition to classical art, Italy has great exponents in contemporary art. In it we will be able to see a re-reading of Pop Art, the representation of geometric abstraction, the interpretation of mass culture and the American capitalist system, among other pieces from the collection belonging to the BFF Banking Group.
Pieces created by Valerio Adami, Franco Angeli, Enrico Baj, Lucio Del Pezzo, Gianfranco Pardi, Mario Schifano and Emilio Tadini are on display in this exhibition curated by María Alicata, which is free of charge. Those interested can visit the exhibition from Tuesday to Saturday, from 12:00 to 20:00.
Location: Calle Mayor, 86 (Italian Cultural Institute of Madrid).
Metro: Ópera (L2, L5 and R) and Sol (L1, L2 and L3).
Picoteo & Concerts at Pestana
To enjoy San Isidro, the Pestana Plaza Mayor hotel in Madrid proposes an irresistible cultural and gastronomic offer: a Picoteo & Concerts plan where you can enjoy a selection of tapas and drinks with the best view of the concerts in the Plaza Mayor.
On Saturday 13 and Monday 15 May you can enjoy the Picoteo & Concerts plan from 19:30h to 23:00h in the Salón de Columnas -whose balconies have unique views of the emblematic square of the capital- tasting a selection of tapas and drinks while watching San Isidro concerts such as BSMM with Estrella Morente, on Saturday, or María Toledo and Los Carmona, on Monday.
The proposal will cost 40 euros per person and will include a selection of drinks: soft drinks, beer and wine and a selection of traditional tapas prepared especially for the occasion: salmorejo and mimosa shots, cocido croquettes, gildas, patata brava de bocado and bocatín de ropa vieja.
Finetwork MEME GALLERY
On the occasion of Internet Day, Finetwork, the fibre and mobile company, presents a tribute to the most iconic memes through an artistic installation in which it turns them into large sculptures.
In addition, attendees will be able to take a journey through the history and origin of these memes in both physical and digital format and participate in the auction of the original pieces through a "bid for likes" via Twitter.
The Meme Gallery exhibition will take place from 12 to 19 May at Matadero Madrid.