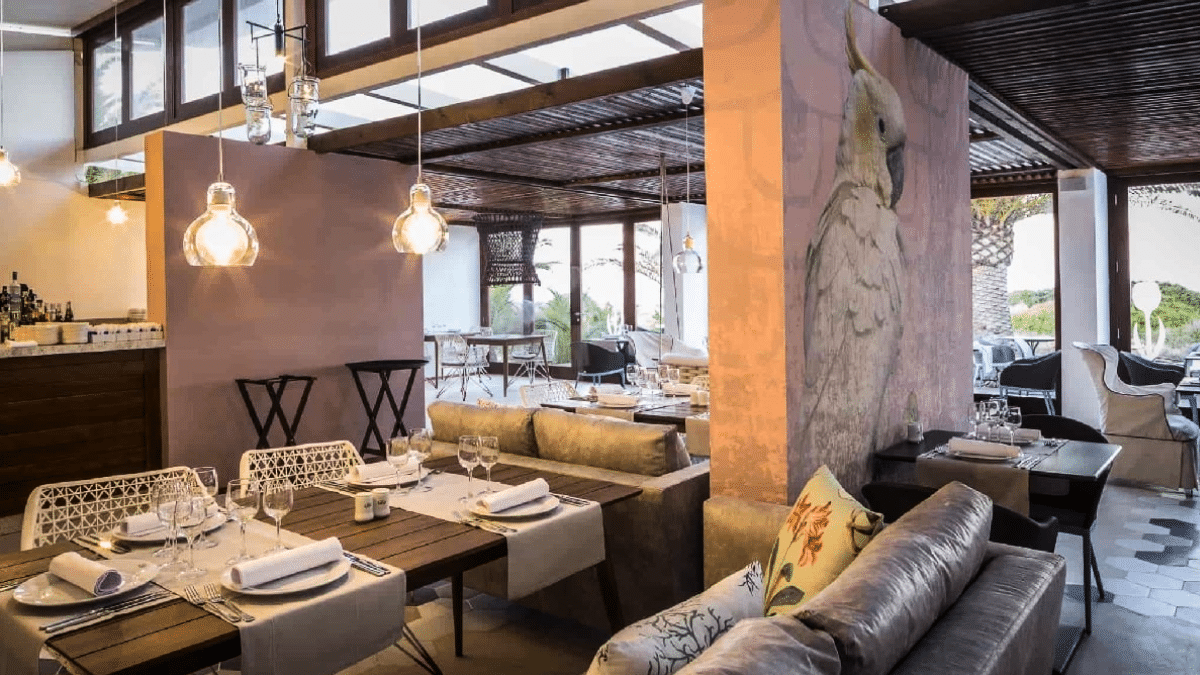 Palladium opts for its own restaurant concepts as opposed to the fashion of big names
GASTRONOMIC
|
APRIL 19, 2023
|
LAST UPDATE: APRIL 19, 2023 12:17
NEWSROOM
Palladium Hotel Group, one of the first chains to take a position in the race for luxury, is setting itself apart from the sector's clear inclination towards signature cuisine. With the opening of spaces to the general public, not only to guests, hotels have seen haute cuisine as a complement to their offer, giving a 180-degree turn to the restaurant concept.
But while a growing part of the luxury segment is looking to link up with big names in cuisine, Palladium is focusing its hospitality strategy on the creation of its own projects. "The trend is to create in-house concepts so as not to outsource", acknowledges Jorge Dávila. This professional, considered one of the best room managers in our country, is now the events and beverage manager of the Palladium Group.
The hotel chain founded in the Balearic Islands by the Matutes family announced at the last Fitur its intention to join the select club of companies with a turnover of more than 1,000 million euros this year. "Today any chain has great facilities and leisure areas, but the difference is Hospitality. That is the key between being able to charge a room at 200 euros or 500 euros", says Dávila in relation to Palladium's important commitment to catering and event spaces.
The chain is committed to the internal quarry and the conceptualisation of street-level projects in its Hospitality strategy.
It is true that, as part of its gastronomic commitment, the company has agreements with brands such as Salvaje, Tatel and Oriol Balaguer. It even recently obtained its first Michelin Star for the Bless Hotel Ibiza restaurant, Etxeko Ibiza by Martín Berasategui. However, in most cases, these are proposals developed internally and adapted to each of the hotels. Examples of this are Le Petit Chef in Ibiza, Sumptuori in the Palladium Costa Mujeres or Sép7ima Restaurant in the Only You de Atocha (Madrid), among others.
And it is this approach that is being worked on, generally within a year's time. "Above all, there is a part of creating new concepts. From Hospitality, we want to have dekar's vision of conceptualising them as hotel restaurants and for them to be at the front door", says Dávila. In his opinion, this is a longer road but with greater added value.
In this sense, he recognises the importance of the internal quarry, as demonstrated by the internal training programme that they have been promoting in recent years. Fran García, executive chef at TRS Hotels, or Juan Ramón Gómez Hispán, from Palladium, are some of the names in charge of promoting this base.
"We will always look to partner with brands that add value and contribute to our business, but they must be in line with our concepts and clientele," concludes the head of catering at Palladium Hotel Group, which aims to position all its brands in a larger segment this year and next year.