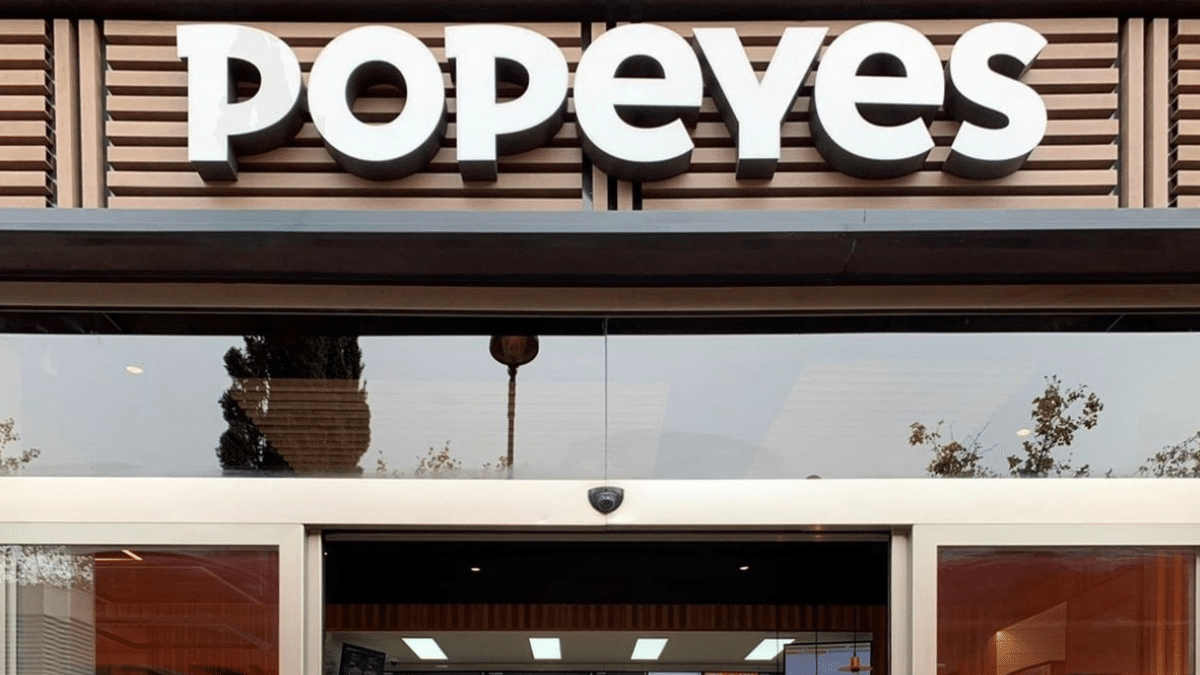 Popeyes and Tim Hortons drag down Restaurant Brands' accounts
GASTRONOMIC
|
MAY 16, 2023
|
LAST UPDATE: MAY 16, 2023 13:47
NEWSROOM
Popeyes represents the great commitment of Restaurant Brands Iberia (RBI) in recent years. The restaurant company has invested significant amounts in expanding the brand, which last year reached 64 of its own outlets and 18 franchised ones. In the first half of 2022 alone, 20 million euros were invested in the launch of some twenty points of sale, and the company expects to reach 120 outlets by 2024 and more than 3,000 direct jobs.
One of the indicators that best explains Popeyes' growth is the evolution of its sales. Last year, the American brand achieved a record turnover of 48.1 million euros. In addition to tripling 2021, when its sales reached 16.1 million euros, this is the highest figure since it arrived in Spain in 2019.
However, the expenses derived from the new openings and start-ups mean that it is still not positive. According to the latest accounts report filed with the Mercantile Registry, corresponding to 2022, Popeyes achieved a negative operating result of 5.3 million euros, compared to the 190,000 euros it lost the previous year. Restaurant Brands Iberia is confident that the brand will reach profitability in the coming years.
Although on a more secondary level, Tim Hortons is also the focus of part of the company's efforts to become the largest organised catering group in Spain. After an initial deployment that boosted it to 14 stores shortly after landing in Spain (2018), the coronavirus crisis forced it to close several units and reduce its perimeter by half.
Since 2021, Tim Hortons has been undergoing a renewal process focused mainly on the new design of its establishments. Under this strategic rethink, the coffee shop chain has regained 14 outlets, of which 5 are company-owned and 9 franchised. Its revenue in 2022 was 1.6 million euros, with a negative result of 106,000 euros. Both figures are a significant improvement on 2021, when sales came to €286,000 and losses to €271,000.
"Given that the coffee shop sector in Spain is possibly the largest and most competitive in Europe, Tim Hortons' growth will be slower than that of the other brands that make up the business group," the group told Sivarious. In this sense, the Restaurant Brands strategy is based on the commitment to local suppliers, a new cafeteria model with smaller establishments and a new menu.
Logically, Burger King remains the flagship of the company, with revenues of 790.7 million euros in 2022, compared to 111 million in 2021, and profits of 28 million. Thus, the fact that the burger business accounts for almost 90% of RBI's business contributed to raising its overall result to 23.6 million euros.
As of 31 December 2022, the group owned 811 franchised restaurants, including 594 Burger King in Spain and 148 Burger King in Portugal. During the last year it closed the acquisition of 151 Burger King restaurants from Ibersol and Lurca, a transaction that required it to borrow 260 million euros and increase its long-term debt to 870.8 million euros.