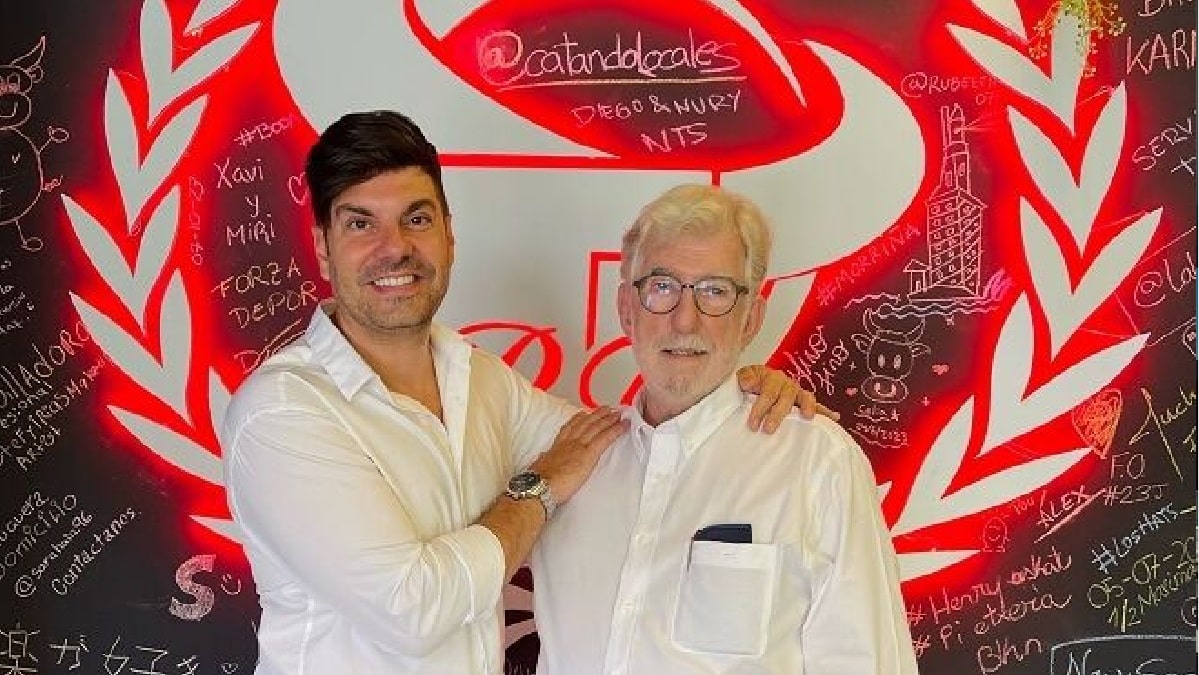 Toro Burger signs the former director of Wendy's Spain to boost its franchise
GASTRONOMIC
|
JULY 17, 2023
|
LAST UPDATE: JULY 17, 2023 16:13
NEWSROOM
Toro Burger has appointed Gonzalo Burgos, considered to be 'the father of franchising in Spain', as general manager of the brand. He will manage the national and international expansion of this company, which expects to reach 50 establishments in Spain and 20 million euros by the end of this year.
Gonzalo Burgos was General Manager of the American hamburger brand Wendy's, managing its expansion in Spain. An engineer by profession and professor of the subject Distribution Policies at several universities and business schools in Madrid, he has published several books on franchising and one of them was awarded at the First World Congress of Franchisees, held in 2011 in Florence (Italy), as "the best book written in the world on franchising".
Burgos has been involved in the creation of several franchise chains in our country. In his new position, his first task has been the creation of the Expansion, Franchisee Relations and the new Legal Services Department of Toro Burger. He will focus, above all, on the internal management of the chain, carrying out restructuring work, diagnosing the company, controlling costs and drawing up protocols.
The company, born in 2015, had a turnover of four million euros in 2022 and won the Best Hamburger Restaurant in Spain Award in 2020 with its Maya burger. Its target franchisee plans to end this year with 50 restaurants open in Spain. For now there are 35 locations across the country, with the most recent openings in Gijón, Hospitalet de Llobregat (Barcelona), Madrid (Barrio Hortaleza), Vigo and Vitoria-Gasteiz.
The virtues of the franchise
"Having a person like Gonzalo at the head of our brand is a privilege. Having his experience and ideas will allow Toro Burger to continue innovating within the Spanish and soon European hospitality sector. We are very excited about this new phase and we are preparing new developments that will surprise everyone", says Dado Lima, CEO and Founding Chef of Toro Burger.
Gonzalo told me one afternoon over coffee: "There are so many advantages that franchising offers to new entrepreneurs that I find it difficult to understand the loneliness of some of them in their investments in any of the franchise sectors. Nowadays, the business world is so complex that, if you do not have adequate training and solid knowledge in those areas that influence the profitability of businesses, there are many entrepreneurs who do not know that instead of having a business, what they have is an adventure. That would never happen to them in franchising," says Lima.
"It is true that the franchisee has to be very clear about the rules of the game, but is it possible to doubt the importance of being given everything done and underway, tested, analysed, tried and tested with a brand and clientele? Do entrepreneurs know how much it is going to cost them, in time and money, to achieve all these benefits for their business on their own? First of all, you have to consider what it might mean to join a group of entrepreneurs who have already spread their sails to the wind, sailing alone but united, than to jump into the water and start by learning to swim. Be careful and be careful!", says Burgos.