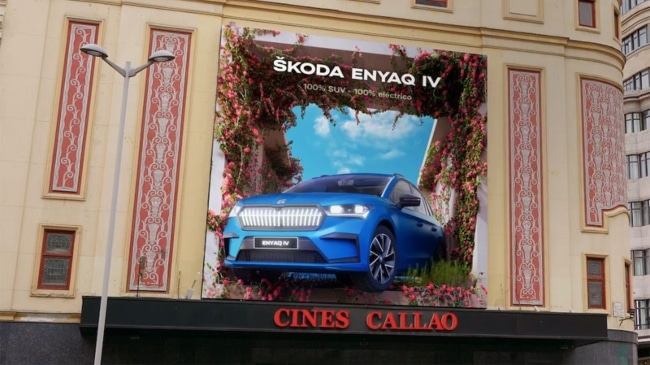 GroupM revises downward its forecast for advertising growth in Spain
NEWSROOM
In this news item we talk about: GroupM
Global macroeconomic uncertainty has prompted GroupM to lower its forecast for advertising spend growth in Spain in 2022. However, it still projects a fairly robust increase of 10.5%, but slightly below its previous estimate issued in December of 11.7%.
According to Infoadex, advertising spend grew by 7.7% in the first quarter, although it stumbled in April with a 2% decline. It is therefore expected that in the second half of the year there will be a boost in advertisers' investment, thanks above all to the Football World Cup, which will be held at the end of the year and which tends to energise the sector.
The reduction in GroupM's forecasts affects quite a few countries, as instability is global due to the consequences of Russia's invasion of Ukraine. Thus, the WPP subsidiary now believes that advertising will grow by 8.4% this year worldwide, down from 9.7% in its previous estimate.
This reduction is mainly due to the poor performance of China, one of the major global powers in the sector (it represents 20% of the market). GroupM now believes that the Asian country will, only grow by 3.3% this year versus the 10.2% it projected six months ago. The policy of severe restrictions still in place in China due to the coronavirus explains this downward revision of forecasts.
It also reduces its growth estimates for the US to 10%, according to GroupM's speculation (in December it thought it would be 10.8%).
But there are exceptions to this rule. One is the UK, where GroupM expects growth to reach 9.3% this year (up from 7.3% in its previous forecast), thanks to the digital pull, which is very strong there. WPP's media arm also improves its figures for France, which it expects to grow by 11% this year, more than double its estimate of six months ago. Similarly, Germany looks set to grow by 9.1% this year, almost two points above the December forecast.
Thus, Spain is one of the few European powers where GroupM has had to revise its forecasts downwards. It has also done so for Italy, which is in worse shape, with its market estimated to fall by 1.6% this year, compared to the 5% growth estimated just six months ago.
Digital platforms account for 67% of investment
Overall, most of the growth this year will come from pure digital players, which will already account for 67% of advertiser spend, after growing by 11% in 2022, according to GroupM. By 2027 their market share will exceed 73%.
This increase will come at the expense of traditional media. In this aspect, GroupM maintains that the press will continue to decline (-4.1% this year). Offline TV, on the other hand, will grow by just 2% in 2022 and will stagnate from 2023 onwards for several years.