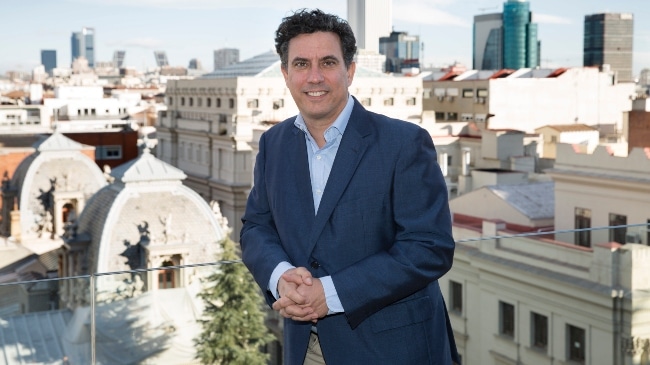 Sebastián Muriel (GroupM Spain): "We want to be the 'trusted advisor' of our clients in their change processes".
NEWSROOM
In this news item we talk about: GroupM
Sebastián Muriel has just completed five months as CEO of GroupM. He has a different profile to what is customary in the media agency sector. He is a telecommunications engineer and his professional experience is closely linked to technology and digital transformation. He comes from Telefónica, where he has been global director of Customer Experience for several years. Previously, he was General Manager of Red.es and Tuenti.
The executive maintains that he was chosen to take the helm of the WPP subsidiary because "I can complement the team we have and take them to areas where they have not traditionally been. What I call 'opening up the field', "explains Sebastián Muriel in an interview with this newspaper. Another factor that explains his arrival at GroupM is his experience in company transformation. "I have been in different projects, but always leveraging digital transformation. Here, the sector's momentum is precious. I am not arriving in the 80′ minute of the game. We are in the 2′ minute. In a way, we start every day. I believe that a profile like mine can help to make certain decisions because I don't carry inertia, I don't carry the backpack that another type of profile might have".
In fact, he has landed at a time of profound change in the marketing industry, which has also been a key factor in his acceptance of the position. "I think it's a wonderful challenge. He is delighted "to have the opportunity to be a first-hand actor in a change in a top company". But, at the same time, he is also demanding: "In Spain we have a lot to do. We are one of the most important markets for WPP and here we are not at the level we need to be. I think it's a great challenge to take the company to the level it needs to be at," he says.
He aspires to be the "most relevant company in the sector, just as we are in other much more sophisticated markets. My obsession is how to capitalise and bring this leadership to Spain as soon as possible".
To achieve these goals, he says he has "a first-class team". "I am very grateful to them, both for the performance of the last few months since I have been here, but above all for the last year, which has been very complicated for them and they have been up to the task". It should be remembered that after the departure of Gerardo Mariñas at the beginning of 2021, the position of CEO of GroupM was rotated for a year among the top three executives of the group's main media agencies: Mediacom, WaveMaker and Mindshare.
"I come to think more in the medium and long term"
Muriel is aware that the goal he wants to reach is not close. He has entered a sector with a lot of inertia and his intention is to "slowly turn the ship around". Not surprisingly, the fundamental role that WPP has given him is to transform GroupM in the next few years. "I'm here to think more about the medium and long term," he said. "Now I think we have too much focus on the short term. That's natural. I'm now going to put more emphasis on coming up with two or three things – not many, with focus – that will make a difference."
However, Muriel is aware that the short term is also very important, especially in a listed company like WPP. "You can't neglect one or the other. You have to drive with both lights on: the high and low beams, and at the same time look in the rear-view mirror to see who is coming from behind and from the sides".
In this short-term perspective, Muriel acknowledges that "it has been a bad year", above all because of the uncertainty that has hit the world, particularly Europe, due to the invasion of Ukraine. Although he goes on to say that he is "optimistic because I believe that in the last quarter it will improve". In any case, GroupM's top executive assures that this year "we are going to grow and meet our objectives". "I am reasonably calm," he says.
"I don't rule out growing inorganically"
In his vision for the future, he wants to position GroupM as the "trusted advisor to our clients in their change processes". "We want to understand their business problems and identify how technology can potentially help them achieve better objectives in a more efficient way". This puts them on another plane of action, closer to consultancies such as Accenture or Deloitte.
In this respect, a few days after its arrival, the company launched Acceleration in Spain, which is the group's new digital and technological consultancy unit. They have also just unveiled their connected television solution -Finecast- and are working to launch new products. In this strategy of adding services, Muriel does not rule out inorganic growth. On this, he says that "WPP at an international level, and particularly GroupM, is very active and identifies opportunities with new products that can be scalable globally. I think Spain has that capacity. We have many startups – particularly in technology associated with martech, content, data… – that are potentially exportable and scalable".
Another of Muriel's objectives is to boost the media agency sector in Spain. "I don't know how, when we provide so much value, we are not able to get it to be properly valued. We have to fight for it together. The change is not just for GroupM or the media agencies, it is for the whole industry," she says.