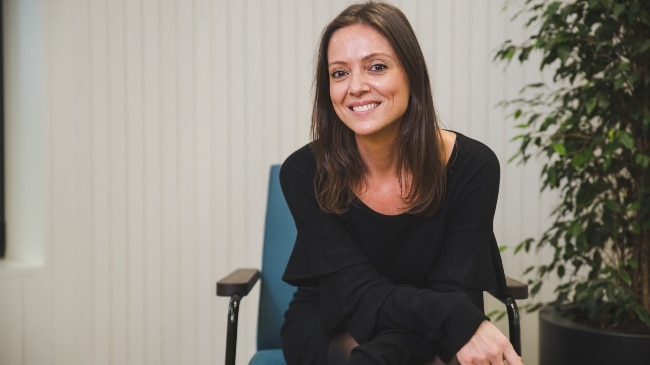 UM's current CEO, Patricia Fernández, leaves the company
MARKETING
|
DECEMBER 7, 2022
|
LAST UPDATE: DECEMBER 7, 2022 16:51
NEWSROOM
IPG Mediabrands has announced the departure of Patricia Fernández, until now managing director of UM.
The executive joined the multinational agency in 2020 from Carat to succeed Rafael Calleja. Fernández had been with the Dentsu group agency for 14 years, the last six as general manager.
The former general manager of UM has a track record of more than 20 years in various agencies in the sector (Publicis-Zenith, OMD, as well as Dentsu), where she has worked for clients such as Coca-Cola, Endesa, Iberia, General Motors, ONCE and Calidad Pascual, among others.
IPG highlights that during his time at the helm of UM, the company has been recognised in 2022 as the top media agency for its competitiveness in the Compitches ranking of the independent consultancy RECMA, and is also one of the companies with the greatest vitality in Spain.
According to the accounts filed with the Mercantile Registry, UM had a turnover of 158 million euros in Spain last year. In recent months, the agency has won major accounts such as AENA, Madrid City Council, the Calvo Group, Honda and has renewed its contract with Mapfre, among other recent assignments.
At UM they also value the fact that Fernández has led, during this cycle that she is now completing, a company in a context of uncertainty, contributing to its development and preparing it for its current leadership position. "I am very proud and happy of my time in this company, where I have always had the support of a great team, and where I have managed to get the best out of everyone every day.
IPG Mediabrands is a reference in the market and it has been almost three years of intense and collaborative work with great professionals, in which I have had the opportunity to learn every day. In a framework of total understanding, it is now time to move on to new projects. For my part, I would do it all over again without hesitation," says Patricia Fernández.
For his part, David Colomer, CEO of IPG Mediabrands Iberia and France, emphasised that "Patricia Fernández has been able to guide UM along the path of transformation that we embarked on six years ago, taking the organisation to another level. We are very grateful for her enormous professionalism, commitment, humanity and work in the company at a time of special importance for its development. Patricia leaves the company much better than it was and ready for its next cycle. Thank you, Patricia, nothing and no one will ever make me forget the extraordinary moments we have spent together. I sincerely wish you all the best in this new personal and professional stage that is opening up before you".