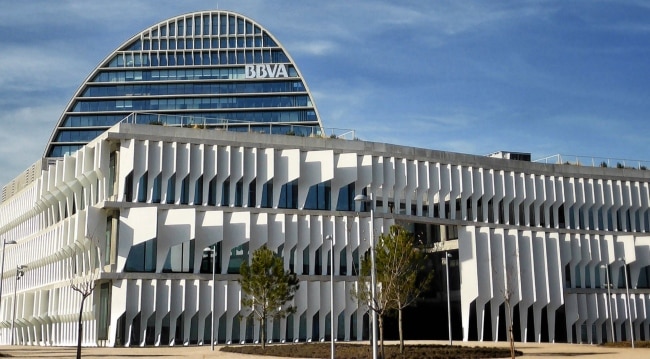 BBVA faces its reputation crisis with a €60M advertising budget reduction over two years
COMMUNICATION
|
FEBRUARY 11, 2019
|
LAST UPDATE: FEBRUARY 11, 2019 13:36
NEWSROOM
In recent weeks, BBVA has been facing one of the most severe reputational crises in its history after it was made public that it allegedly hired former police superintendent, José Manuel Villarejo, as a spy.
This crisis could even hit the bank's business, since the rating agency S&P Global acknowledged last month, shortly after the scandal broke, that it is monitoring the effects of BBVA's reputational damage, which could affect its credit rating.
"We consider that reputational damage in ratings does influence the business and the financial profile", said Luigi Motti, executive of S&P Global Ratings.
Since Moncloa.com and elconfidencial.com uncovered the alleged hiring of Villarejo by BBVA, the financial institution's communication management has been "erratic", according to experts consulted through this medium. Particular astonishment was caused by the defence of its current chairman, Carlos Torres, of the former CEO, Francisco Gonzalez, who is alleged to have hired the ex-superintendent. "I believe him", Torres said in defence of his predecessor in office, who he considers his 'reference point'.
In addition to these statements, issued at a press conference held to present its yearly results, the bank leaked to the media a letter from Carlos Torres to his employees in which he stated: "All of us at BBVA are completely shocked  by the information disclosed in the media since 9 January, which has associated us with the monitoring or intervention of private communications.  If it were true, it would undoubtedly be very serious, deplorable, diametrically opposed to what we are and what we all stand for, and, in short, to the values of BBVA which guide us on a daily basis".
In a video produced by the bank's Communications department, Carlos Torres also stated a few days ago regarding this matter that  "a thorough and exhaustive investigation has been commissioned and is being carried out by third parties. The bank will act with the utmost rigour and diligence and, in this respect, it is very important that we allow those conducting the investigation to do their job".
Since the scandal began (in the second week of January), to deal with its reputation crisis BBVA has relied exclusively on its Communications department, made up of more than 80 professionals, headed by Paul Tobin, the bank's communications director.
In search of a communications agency
A month after the initial disclosures released on the relationship between BBVA and Villarejo, the financial institution has decided to hire a communications agency to advise it on image and reputation, according to El País.
Since Paul Tobin's arrival at the bank in 2015, from Bloomberg, BBVA's communication has shifted towards what is known as 'brand journalism'. The entity essentially relies on its own media (website, videos, podcasts, etc.) to transmit messages to its target customers, relegating the external media to the background.
Indeed, since Paul Tobin has been BBVA's chief communications officer, the bank has been cutting back on its investment in advertising and promotion. Whereas in 2016 the budget allocated to advertising and promotion amounted to 398 million euros, in 2017 it was reduced to 352 million euros, and last year it stood at 336 million euros. In other words, there has been a reduction of 18% in just two years.
It should be borne in mind that in 2016 BBVA stopped sponsoring the Spanish Football League, for which it paid some 26 million euros a year. And a year later it also ended its association with the Spanish Basketball League, ACB, which represented an outlay to the tune of 20 million euros per season.
During that period (between 2016 and 2018), BBVA sharply increased its profit by 53%, to 5.32 billion euros, and the interest margin rebounded by 3%, reaching 17.59 billion euros.