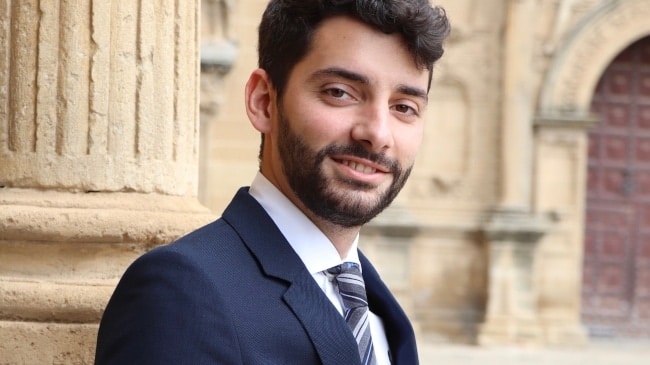 Mario Pulido, new Managing Director of RetiEspaña Government Relations & Public Affairs
PR
|
SEPTEMBER 21, 2022
|
LAST UPDATE: SEPTEMBER 21, 2022 11:00
NEWSROOM
In this news item we talk about: pulido
Mario Pulido, until now manager of RetiEspaña | Government Relations & Public Affairs, has been appointed new managing director of the firm, according to this media. He replaces Mauricio Escanilla, who will embark on a new professional stage after 12 years with the company.
The new managing director of RetiEspaña is a specialist in institutional relations, has a degree in law and a professional career that includes a stint in public administration and work for the political party Ciudadanos. He has been a consultant and manager at RetiEspaña for several years, where he has led the start-up and advice to international companies in the digital, mobility and financial fields.
RetiEspaña has experienced continuous growth in recent years, reaching a turnover of 2 million euros in Government Relations & Public Affairs clients and contracts. It also has 20 specialised consultants, serving a total of 34 international clients, most of whom are listed on the Spanish Stock Exchange.
New additions
In addition to this move, RetiEspaña has made three new additions to its team of consultants. One of them is Ana Ibáñez Lana, who has spent a large part of her career in the European Parliament (nine years) as a member of the cabinet of several Spanish MEPs (José Manuel Margallo and Luis de Grandes, among others), as well as working for FTI Consulting, Lagardere Publicité and several global companies in the fashion sector. She is trilingual (Spanish, English and French) and holds a Double Bachelor LLCE, Language, Literature and Foreign Civilization, as well as several Masters degrees.
Valeria Gómez Olmos also comes from Brussels, where she worked in the European Parliament advising in the committees on Foreign Affairs, Human Rights and the Delegations with Latin America. She holds a degree in Political Science and a Master's degree in Political Strategy, Political Communication and EU Foreign Affairs. She is bilingual (Spanish and English) and fluent in French and has knowledge of Russian.
Finally, Alex Ferreiro also joins RetiEspaña as a public affairs consultant, after a seven-month internship at RetiEspaña. He holds a double degree in Law and Political Science of Public Administration and a Master's degree in Political Analysis. He is bilingual (English and Spanish).
These incorporations, together with others that the firm will announce soon, confirm RetiEspaña as a "leading consultancy firm" in government relations & public affairs, and equipped with "excellent human resources to "provide the best possible service always in the spirit of boutique consultancy", according to the company