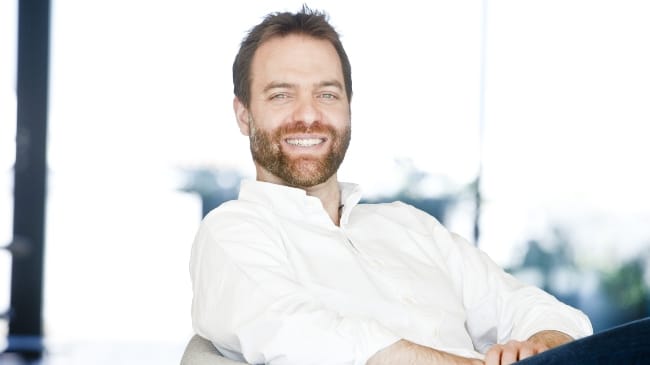 Onclusive disassociates itself from Kantar with the aim of going "beyond clipping"
PR
|
JULY 8, 2022
|
LAST UPDATE: JULY 11, 2022 13:00
NEWSROOM
Onclusive is a new player in the media monitoring market, after landing in Spain earlier this year. They are not starting from scratch, as this multinational company is the continuation of Kantar Reputation Intelligence, with a lot of experience in this sector.
Last January, Kantar closed the sale of its media monitoring business to the technology investment fund Symphony Technology Group (STG). These acquired assets have been integrated into Onclusive, a UK company owned by STG and with extensive experience in technology and artificial intelligence. It is also part of PRgloo, a company focused on stock, press release and database management. More recently, Critical Mention was acquired to expand its business in the United States.
These three assets combined have given rise to a company with more than 1,100 employees, a presence in several countries and a turnover of approximately £100 million. In Spain it has a staff of 152 professionals, located in Madrid and Barcelona. In charge of the Spanish subsidiary is Héctor Linares, who holds the position of general manager of Onclusive in our country, after having been the commercial director of Kantar Reputation Intelligence.
This company is currently the largest in the Spanish media monitoring market, according to Linares in a conversation with specialised media. Moreover, the Spanish subsidiary is the company's third largest in Europe, after the British and French subsidiaries.
Onclusive starts with the same staff and clients inherited from the now defunct Kantar Reputation Intelligence. However, the Spanish executive clarifies that Onclusive "is not a change of brand" after the Kantar stage, but that "we are going our own way". The multinational's positioning is "to go beyond clipping", according to Héctor Linares. "Clipping is already an understatement. It is a commodity. It is important, but it has to be complemented," he explains.
Onclusive has arrived in Spain after an investment fund bought Kantar Reputation Intelligence six months ago.
To offer this added value, Onclusive stresses that qualified personnel are always available to respond to customer problems in less than 10 minutes. "Other companies in the sector prioritise automation and artificial intelligence, but if you want to reach IBEX companies and large multinationals this is not enough," Linares stresses.
The media monitoring sector is currently very fragmented. There are a multitude of companies providing this type of service, such as Rebold, Hallon, Seguimedia… Onclusive, according to them, is different from them because of its global nature: a multinational company can use a single provider to find out how its presence in the media is doing all over the world. Another is the price. "We are not the cheapest company in the industry. Nor do we want to be," says Héctor Linares.
Two new products
Onclusive is currently working to launch two new products in the Spanish market between now and the end of the year, with the aim of becoming an integral partner for the communications departments of large companies and PR agencies.
In September they want to have the integration of PRgloo ready in our country, which will become a comprehensive public relations management platform. Héctor Linares comments that it will go beyond an updated database of journalists. It will also be a tool for launching press releases, measuring their effectiveness in real time and will also help build virtual press rooms for their clients.
Another product to be launched before the end of the year in Spain will be Forward Planning, currently only available in the UK. It will be a large database containing hundreds of events of all kinds. This platform is aimed at both journalists and companies so that they can be informed of events of interest to them that are taking place in our country. In the UK, for example, major news agencies are clients.
In addition, Onclusive's Spanish subsidiary is currently focused on reaching agreements with CEDRO to raise awareness and educate its clients about respect for intellectual property. In this sense, they have allied with the collecting society to be able to offer their clients the monitoring of digital media under a paywall, an initiative that DIRCOMFIDENCIAL has already reported on.