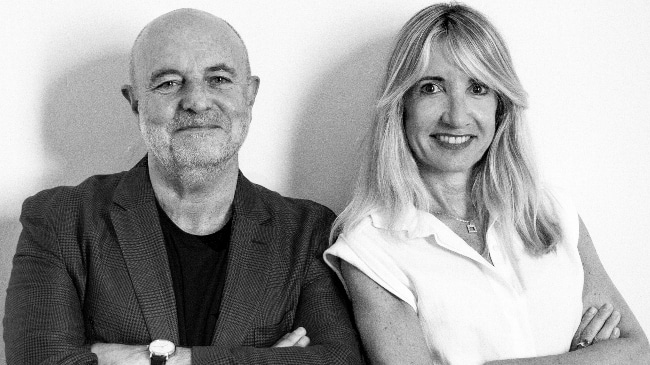 Roman acquires La Casa de Carlota to strengthen its creative department
NEWSROOM
In this news item we talk about: Roman
Roman has acquired La Casa de Carlota, the first design studio in the world to include in its team creatives with autism and Down syndrome who work fully integrated with the rest of the team of professional designers.
La Casa de Carlota was born in 2013 with the aim of revolutionising the way creativity is done. The diversity of creative brains that coexist and interact in the studio is what makes the branding of La Casa de Carlota a differentiating style, which was recognised by the UN in 2017 as a model of innovation and social impact unique in the world.
La Casa de Carlota has worked on projects for brands such as Nike, Nestlé, Veritas, Ecoalf or LaLiga, with which it has achieved various awards. Among the most outstanding awards, the design studio was recognised in 2014 by Forética as one of the best social initiatives at European level, in 2014 and 2015 it won the Laus Design Award, in 2016 it received the Premi Ciutat de Barcelona for the best project with social impact, in 2017 it was awarded the European Design Award by the European Institute of Design and in 2021, the Art Director Club of Europe award.
With this union, the design studio La Casa de Carlota is integrated into the creative department of Roman, a transversal department of branding and creativity that serves all business units of the agency and will be led by José María Batalla. In addition, this professional joins the Management Committee of Roman, who has extensive experience leading creative teams in renowned advertising agencies such as Grupo Lorente, Euro RSCG and Havas Worldwide.
"With La Casa de Carlota we are generating a double positive impact. For them, because we are giving them a boost and synergies to grow, and for Roman, because we are adding talent, a portfolio of services and diversity, an indisputable competitive advantage", says Silvia Alsina, president and CEO of Roman.
It is the first design studio in the world to include creatives with autism and Down syndrome in its team.
This acquisition formalises the first alliance between two B Corp companies, the first communication agency and the first design studio to obtain certification in Spain. "Forming this alliance with Roman means joining a team that shares the same values, and that uses the strength of its business to have an impact on its immediate environment. If companies want to compete in the market, they are obliged to question their business model and lead transformational challenges in society and the environment", explains Batalla, who, from now on, will also take on Roman's projects linked to the B Corp movement.