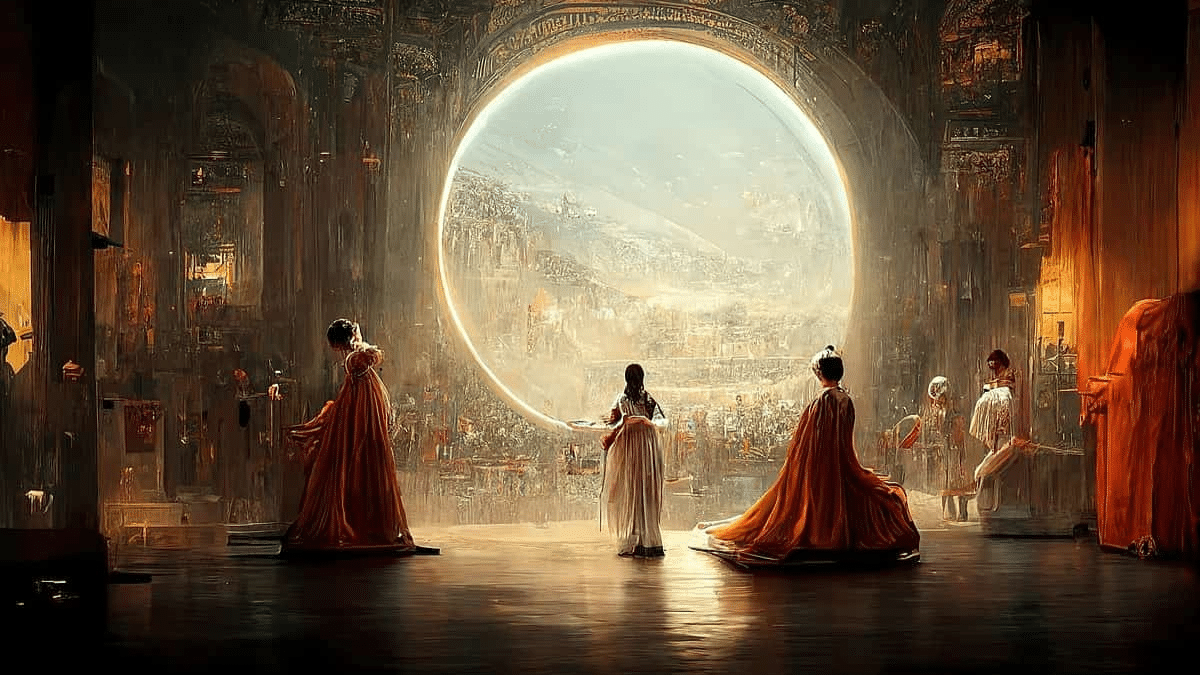 The imaging revolution: Exploring the options of Artificial Intelligence
TECHNOLOGY
|
JUNE 22, 2023
|
LAST UPDATE: JUNE 22, 2023 13:24
NEWSROOM
In the world of AI imagers we are witnessing rapid innovation and progress.
This is due to the increasing demand for high quality images, which has led to the development of AI-based imaging technologies, and there are now hundreds of web and mobile applications that generate stunning images from simple text prompts. These innovative systems are transforming the way we create and use images in a variety of fields, from art and design to advertising and media.
In this article, we will explore the most prominent AI image generation options: MidJourney, Dall-E3, Stable Diffusion and Adobe Firefly. Each offers advantages and disadvantages, from quality and speed of generation to accessibility and ethical approach. Below we will discover how these tools are shaping today's visual landscape and what considerations we need to take into account when using them.
MidJourney: the leader in AI image generation
In the last year, MidJourney has emerged as one of the most popular and sought-after AI image generators on the market. It creates images from text.
It made a huge impact on social media when the image it generated of the Pope wearing a stylish long white down jacket went viral. And its controversy intensified when it won the prestigious Sony World Photography award with a photo also generated by Artificial Intelligence.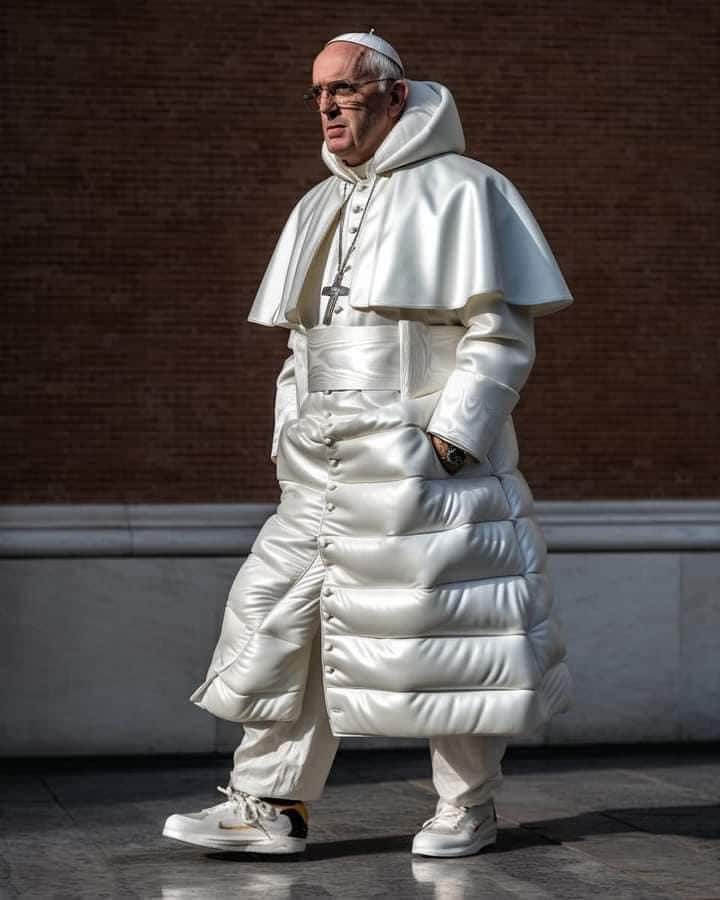 Photo created by Midjourney.
Why is MidJourney the choice of many?
MidJourney's strength lies in the quality of its images (up to 1,792 x 1,024 pixels), which surpasses that of its competitors. Users can generate four different image variations in just one to two minutes, thanks to its efficient generation process. In addition, the MidJourney team excels at constantly adding improvements and updates.
However, like any service, it also has its disadvantages. Unlike other options, you can use the tool for free, but with limitations, and if you sign up for the paid plan you will have access to more options. Its prices can reach up to 80 dollars a month, which can be an obstacle for some users.
In addition, it lacks a dedicated website, as its image generation is done through a chatbot interface on Discord, which may present a steeper learning and navigation curve for some users, as it is necessary to first have an account on the official Midjourney channel on Discord.
Limited free access
Although not free, MidJourney offers free limited access, although images generated in this mode are public by default and you can only ask it to create 25 images. To keep your images private, you have the option of subscribing to a monthly plan ranging from $10 to $60, with a 20% discount available for annual subscriptions.
Dall-E3: the future of image generation
Dall-E3, the successor to Dall-E2, has been developed by the creators of ChatGPT, and promises improved features, performance and image quality. It also generates images from text, and is able to combine concepts, styles and attributes for an image,
Advantages and disadvantages of Dall-E3
With a user-friendly interface, Dall-E3 highlights its compatibility with various platforms such as OpenAI Labs, Microsoft Edge and Playground AI, which facilitates its accessibility and use for different users.
However, Dall-E3 has limitations in terms of resolution, as the generated images are limited to square formats. In addition, all images generated with Dall-E3 are watermarked, which can be a limiting factor for those looking for unrestricted images.
Flexible pricing for faster image generation
Dall-E in Microsoft Edge is a free service, although its generation speed may slow down after a few attempts. For faster and more efficient generation, OpenAI offers the option to purchase credits starting at $15 for 115 credits, one credit being equivalent to generating one image with four variations.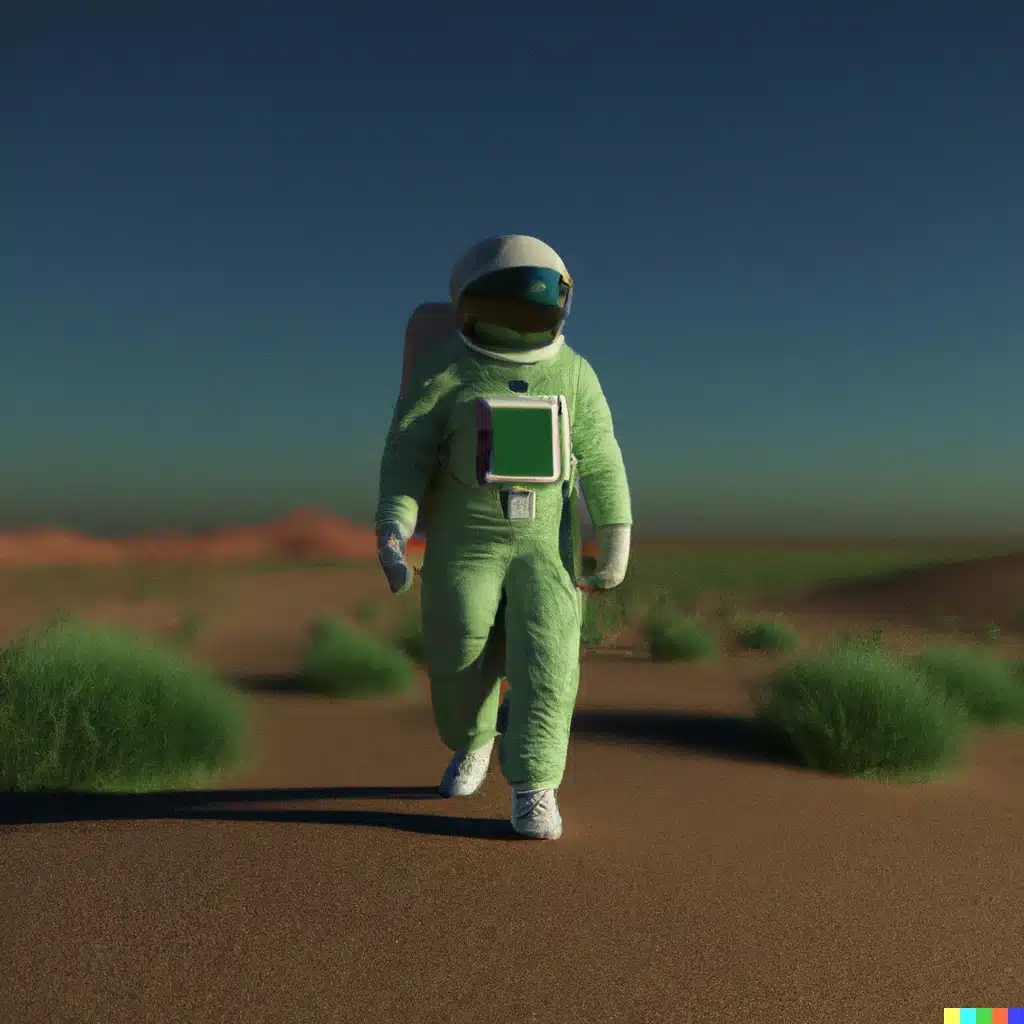 Foto creada por DALL-E


Stable Diffusion: the revolution in open and local image generation
Developed by a team of researchers and engineers from Stability AI, CompVis and LAION, Stable Diffusion has gained popularity as an open source text-to-image model.
This approach has enabled a broad community of developers and researchers to access, use and contribute to the model, fostering innovation and collaboration in the field of image generation.
Artificial Intelligence without an internet connection
One of the key advantages of Stable Diffusion is its ability to run without the need for an internet connection. This gives users the freedom and flexibility to generate images directly on their own hardware, which can be particularly beneficial in terms of data privacy and security.
Ethical challenges and performance accuracy
However, the lack of restrictions on the content generated by Stable Diffusion raises ethical concerns. There is the possibility that inappropriate or harmful content could be created, infringe copyright or violate privacy. These ethical concerns should be considered by users when using the model.
In terms of accuracy, while Stable Diffusion produces remarkable images, it does not reach the quality of closed source models such as MidJourney. While a powerful option, those seeking the highest quality and perfection in image generation may find Stable Diffusion limited.
Stable Diffusion offers tailored pricing
Running Stable Diffusion on your local hardware is completely free, however, for those who prefer to avoid the technical setup, Stability AI offers DreamStudio, an official web tool that simplifies the process. DreamStudio is priced at $10 for 1,000 credits, which allows you to generate around 5,000 images in the default configuration, providing a convenient solution for those looking for an out-of-the-box experience.
Foto creada por Stable Diffusion


Adobe Firefly: Adobe's new generative AI tool for artists
Adobe has launched its latest creation in the field of art and artificial intelligence: Adobe Firefly. The tool is part of Adobe's Sensei AI project and is also ready to create images from text.
What makes Firefly unique?
Unlike its competitors, this AI programme is trained exclusively on a 100% legal dataset, consisting of Adobe stock images and public domain works. This ensures that users can create artwork without worrying about copyright infringement.
One of Adobe Firefly's most notable advantages is its easy-to-use web interface, with editing controls that resemble a conventional photo editor, artists can customise the generated images to their preferences and needs. This offers an intuitive and accessible experience for users, regardless of their skill level.
On the downside, when comparing the image quality of Adobe Firefly to other similar tools, it is important to mention that, while it is comparable to that of Stable Diffusion, it does not reach the level of excellence of Midjourney. Although it is expected that Adobe will continue to improve and optimise Firefly, there is currently a slight difference in terms of visual quality.
Pricing of Firefly
In terms of pricing, Adobe Firefly is free for users accessing the closed beta version. Those who already have an Adobe account can easily join the trial and experiment with this innovative tool. However, it is expected that once the quality of Firefly improves, it will move out of beta and become part of Adobe's suite of applications.
It is important to note that Adobe does not allow users to use commercially generated images. This means that any work created with Firefly cannot be used for commercial purposes without permission and rights.
Adobe Firefly promises to be a revolutionary tool for artists looking to explore new frontiers in digital art. With its legally obtained dataset, intuitive interface and potential for future enhancements, Firefly could become a must-have resource in the creative community. If you're passionate about art and technology, keep an eye on Adobe Firefly and get ready to discover a new world of artistic possibilities.