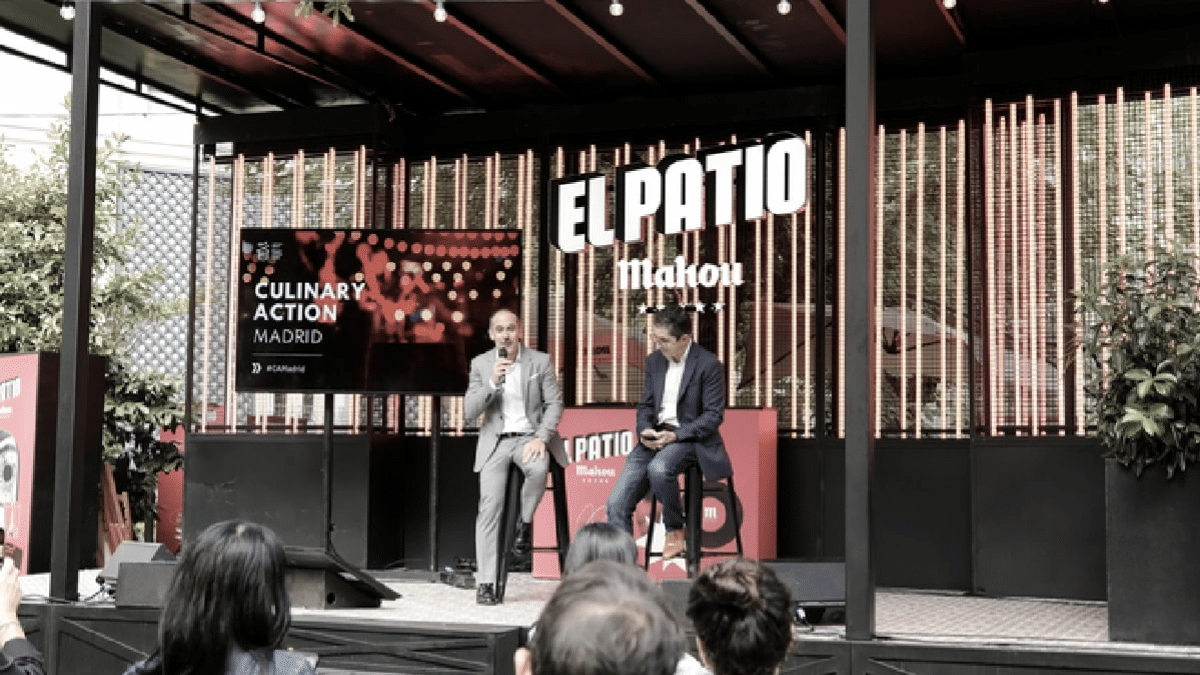 New hospitality models are making inroads among restaurants and gastrobars
GASTRONOMIC
|
SEPTEMBER 15, 2023
|
LAST UPDATE: SEPTEMBER 15, 2023 8:59
NEWSROOM
Madrid is a hotbed of hospitality concepts and models. The size and plurality of the Madrid market serves as a framework for analysing the new forms of hospitality that are giving rise to new openings and sub-sectors. Ten entrepreneurs shared their experiences and models, as well as their formulas for success, within the framework of the Culinary Aciton! programme of the Basque Culinary Center.
New concepts, new ways of managing, changing timetables, more flexible offers, less forms of haute cuisine in the dining room, more active listening to the customer and a long etcetera. Entrepreneurship in areas such as speciality coffee, cocktail bars or wine bars has been a growing trend in recent years. Likewise, there are now more and more independent entrepreneurs opening their own spaces without capital partners and even productive activity linked to the countryside is a niche market in the region.
The Director General of the Basque Culinary Center, Joxe Mari Aizega, opened the conference aimed at entrepreneurs in the hotel and catering sector, stressing that "Madrid is a benchmark that competes in terms of gastronomic offer and attractiveness with other major European cities, but it is essential to continue to promote added value, quality of the offer and innovation. We have to see how we can continue to innovate when opening restaurant businesses, without neglecting what a variety of customer profiles demand and require. Entrepreneurs have a lot to say here.
More and more entrepreneurs are opening their own spaces without financial partners
The event, which served to shed some light on possible changes in diners' habits, began by presenting the case of a recently opened project in Madrid: Bascoat. After the achievements and lessons learned with Arima, Nagore Irazuegi and Rodrigo García found reasons to return to entrepreneurship and bet on a more gastronomic format and a business model aimed at a hyperactive market in this establishment with a Basque essence of grill and carving.
"Madrid demands that you don't get comfortable, because in accommodation lies oblivion. Arima had to continue generating motivation in both of us, and Bascoat was the result", Nagore pointed out. "Bascoat fed back what we already had. It is a market niche that was in demand at Arima, and Bascoat also allows us to evolve on a creative level and to have more resources".
Speciality coffee
Patricia Alda and Santiago Rigoni, from the pioneering Toma Café, and Nacho Aragón, from Casa Neutrale, took part in the dialogue on the boom in speciality coffees, exploring this business format. They shared their catering models and profitability formulas, despite the fact that, as Santiago stated, "speciality coffee as a product is at a critical moment, but there is capacity for projects like this".
For Toma Café, quality and raising the standard of coffee was essential when it came to launching its project. Nacho, for his part, has stated that "at Casa Neutrale what we were looking for was to generate a new concept and a project with soul, and it was clear to us that we wanted to do this with Toma Café".
Madrid Miel, a company dedicated to the world of artisan beekeeping, has become one of the companies with the most experience and knowledge in this field and this work is nowadays fundamental to preserve the environment. The producer Iván del Río, who belongs to the fifth generation of beekeepers in this business, has endorsed the growth and development of this family business dedicated to rural activity that has managed to be productive, stressing that "when we started out we were clear that we had to differentiate ourselves, and we decided to do ecological beekeeping".
La Llorería, a space "without ties, without complexes and with enthusiasm" led by Carmen Alti and José Certuchaha, and the three-course menu offered by Lucas Fernández in La Latina at Trèsde, are two examples of business models that young talent is opting for in a city where there is high competition and almost saturation.
"We young people are the ones who have to lead the new way", said Lucas at the young entrepreneurs' table moderated by Lorena Fernández, from Maybein, where the importance of observation, adaptation, freedom for the customer and human sustainability when it comes to entrepreneurship was emphasised.
Cocktail bars
The boom in cocktail bars in the capital is a palpable reality, and Gustavo Dipasquale, partner and financial director of Salmón Guru, the only cocktail bar in Madrid in 'The World's 50 Best Bars', and Mario Villalón, co-owner of Angelita -wine bar, restaurant and cocktail bar-, spoke about it at a table chaired by Francois Monti, founder of La Amarguería and 'Chair' for Spain of 'The World's 50 Best Bars'. All the speakers agreed that there is a growing demand for cocktails, without considering that there is currently a bubble, while they believe that "Madrid is becoming more and more like a great metropolis, a world capital, not only in cocktails, but also in gastronomy".
At the event we were also able to learn about the case of two entrepreneurs who have had to come up with more than one concept in the city at different times in recent years. They are Roberto Ruiz and María Fernández, who have been offering non-traditional Mexican cuisine in Madrid for years: after their experience with Punto MX and Salón Cascabel -both now defunct-, they now lead, first with the restaurant Barracuda MX and, more recently, Can Chan Chán, a somewhat more personal project with which they started up again and where the concept of cuisine is more creative and informal.
"We wanted Mexican cuisine to be seen 'without frills', and also that the cooking experience could be seen in the dining room", Roberto acknowledged. These projects were born out of "an opportunity and a need to do something different" and to offer different experiences and flavours. "For this, we needed impeccable management".
Rejuvenation of the flamenco temple
In closing, Juan Manuel del Rey, co-owner and director of Corral de la Morería, the only flamenco tablao in the world with a Michelin star, spoke of the evolution and transformation of his establishment, which has two gastronomic spaces where he presents his culinary proposals.
He did so by highlighting the importance of maintaining businesses that have soul and also two elements: emotion and passion, both of which are the driving forces behind any business, and which they have in the artistic part, with the tablao, the gastronomic part, with the chef David García, the liquid part, with more than 1200 references of Andalusian wines, and the service part, in which they believe it is essential to want to make others happy.
The first Culinary Action! Madrid, was organised in 2014. Since then, this almost annual event has aimed to address the dynamic gastronomic fabric of the city, analysing possible trends and hospitality models.