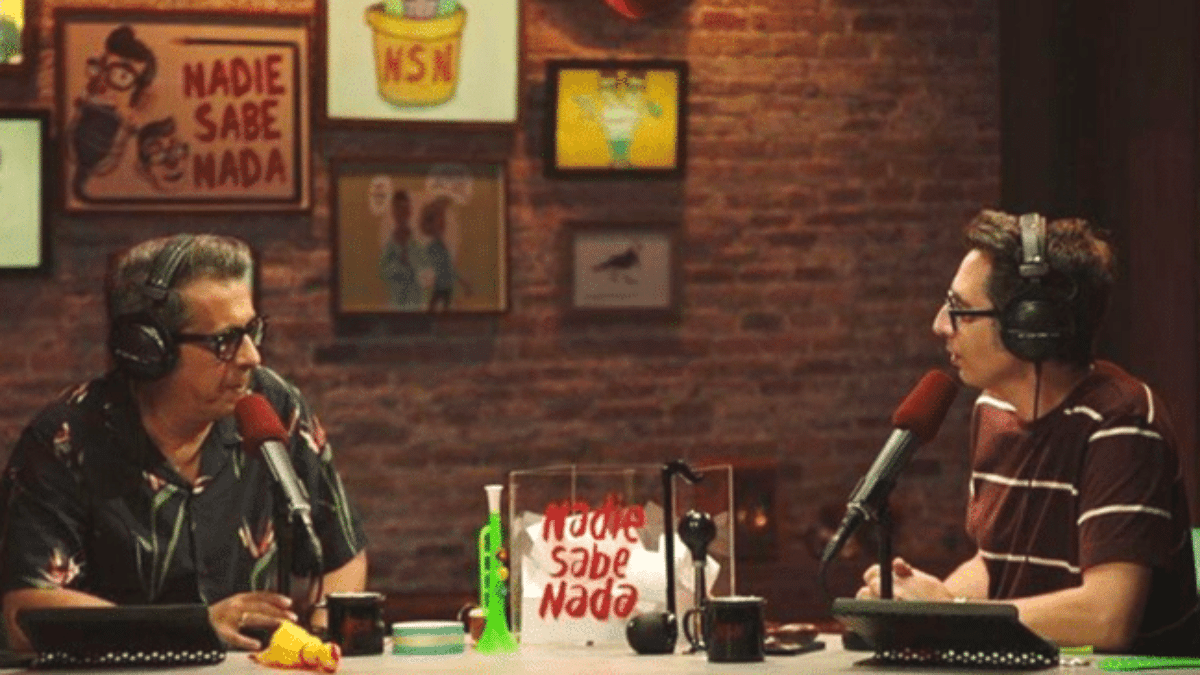 Dentsu forecasts Spanish podcast advertising spend to reach 6.2 billion this year
UNCATEGORISED
|
AUGUST 16, 2023
|
LAST UPDATE: AUGUST 16, 2023 14:05
NEWSROOM
The podcast continues to consolidate its model and to offer solvent expectations to its creators. In 2010 there were only 300 podcasts in Spanish and today, thirteen years later, there are more than half a million. An upward trend that is also evident in the number of contents launched so far this year, which stands at 62,000, so this year is expected to reach the record of surpassing last year's 81,000.
These are some of the conclusions drawn by the iVoox Observatory in its annual report on the state of podcast creation in Spanish, based on a survey of nearly 600 podcasters, data extracted from its platform and a global analysis of the sector's trends.
The monetisation of podcasts, one of the great challenges that the sector has been facing for years, today presents more lights than shadows. 35% of creators opt for enabling direct support from listeners, followed by the subscription model (20.30%), sponsorships and branded content (14.28%), as well as affiliation (11.07%) and dynamic advertising (8.92%).
Podcast advertising, in particular, has a promising outlook. In fact, the agency Dentsu forecasts that the global market for audio ads will grow by 2% this year, exceeding 36 billion dollars.
In Spain, this agency forecasts an increase in advertising investment reaching 6.2 billion in 2023, with a growth of 0.7% compared to 2022, and reaching 6.4 billion in 2025.
In this country, 85% of communication and advertising professionals continue to plan digital audio in their strategies, according to Estudio Audio Digital IAB 2023, and the forecast for this year is positive: almost 9 out of 10 professionals believe that investment in digital audio will increase. By sector, telephony and home and food continue to lead advertising investment.
More than a third of Spanish-language podcasters have made their audio debut in the last year.
The number of podcasts is progressively increasing, and so are the number of podcasters. In fact, more than a third of them (34.94%) have made their debut in this genre in the last year and another third (32.87%) have been working on their projects for between 1 and 3 years. Almost half of the content creators (47.16%) dedicate less than an hour a day to their podcast and usually publish weekly (40.28%) episodes lasting between 30 minutes and 1 hour (33.91%).
The king of this genre continues to be entertainment, which concentrates the largest offer of content, and the themes of Cinema, Art and Literature, which produce the greatest number of new programmes. The conversational format continues to dominate (58.52%), followed by narrative (27.37%) and fiction (7.75%). In addition, in recent months, the consumption of true crime podcasts and those aimed at children and generation Z, many of which are presented by influencers, and which talk about mental health, pop culture or LGTBI, has soared.
As for the duration of podcasts -another of the biggest questions raised by the sector-, the snack content format is gaining strength, very short episodes with informative or entertaining pills, and the daily format, mostly created by the media where, in a format similar to the traditional radio news bulletin, they tell the most important news of the day.
Two out of ten podcasters monetise their content, through one or more revenue streams.
Although practically half of the podcasts created in the last year do not contain video (47.77%), interest in this format continues to grow to the point that one in four new creators is considering incorporating it into their content strategy, especially considering that its dissemination on TikTok or on Instagram or Youtube reels is usually very effective.
The presence of the audience is becoming one of the main components of the podcast. A quarter of the creators (23.75%) opt for this option, considering that it allows them to strengthen the link with their listeners, as well as providing an extra monetisation channel through which they can generate income.
On the other hand, two out of ten creators (18.37%) monetise their content through one or more revenue streams. This option translates into 3.3 million euros generated by podcasters. Moreover, 59.3% are considering starting to earn money from their podcast.